AerCap's proposed $30 billion acquisition of GECAS is about "buying the right business at the right time at the right price", the Irish lessor's chief executive has said.
The motivation behind the transaction is not "getting bigger for the sake of it", AerCap chief Aengus Kelly said during a 10 March analyst call, but rather providing "attractive returns for investors for years to come".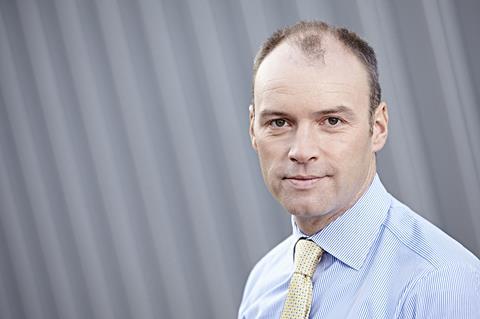 AerCap announced earlier today that it had entered into a definitive agreement with General Electric to acquire 100% of GECAS for 111.5 newly-issued AerCap shares, $24 billion in cash and $1 billion of AerCap notes and/or cash. The deal marks AerCap's fourth aircraft leasing business acquisition, following earlier absorptions of Debis AirFinance, Genesis Lease and ILFC.
The combined company will have 2,000 owned and managed aircraft, over 900 owned and managed engines and over 300 owned helicopters. It will generate $7 billion in annual revenue and $5 billion of operational cash flow, says AerCap chief financial officer Peter Juhas.
Narrowbodies will represent 59% of the combined company's aircraft fleet, but this will rise to 66% by the end of 2024. Kelly says he is "very comfortable" with a two-thirds narrowbody, one-third widebody ratio, noting that "no one else has moved as many widebodies as AerCap has".
New-technology aircraft will account for 56% of the combined in-service fleet, rising to 75% in 2024. This timetable is based on $1 billion of sales a year, but there could be "further acceleration towards 75%" if the level of annual sales increases beyond that target, says Kelly.
AerCap expects the GECAS acquisition will be "an easier integration" than its takeover of ILFC in 2013, says Juhas. This is because there is less of a deleveraging component and "most of the GECAS aircraft are already domiciled in Ireland".
Kelly sees the acquisition of GECAS's engine leasing business as "enhancing our relationship with airlines and significantly increasing the scope of the product offering we have". While it will "broaden" AerCap's "long relationship" with GE Aviation, he adds that strong relationships will continue with other engine manufacturers including Rolls-Royce and United Technologies, and AerCap "won't be captive" to one OEM.
The acquisition presents "a unique generational chance to move the business forward", says Kelly, noting that "as we see the beginnings of recovery in the aircraft cycle", AerCap will be "extremely well-positioned to take advantage of the cycle as it moves on".