US regional carrier Mesa Airlines plans to acquire 29 Pipistrel Alpha Trainer 2 aircraft, with an option to buy 75 more over the next year, to create an easier pathway for new pilots to accumulate the required 1,500 flight hours.
The Phoenix, Arizona-based airline said on 22 September that the Pipistrels will be the "backbone" of the Mesa Pilot Development Program, an initiative to attract new aviators amid a pilot shortage that is affecting airlines across the industry.
Mesa plans for pilots to begin training in the aircraft next month.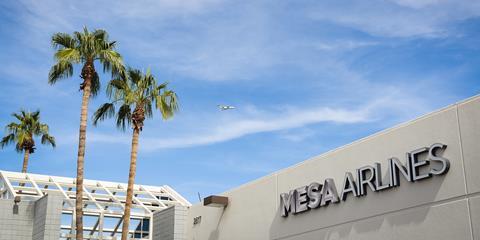 The airline views the two-seat, carbon-fiber aircraft as a cost-effective option for aspiring commercial pilots to build the 1,500 flight hours required before they can fly as first officers for airlines operating under Part 121 US regulations. Pipistrel, based in Slovenia, was acquired by Textron eAviation in April.
"They're very inexpensive to operate," Mesa chief executive Jonathan Ornstein told FlightGlobal on 16 September. "What we're going to tell young pilots who are looking to build time is 'Look, come into our programme and we'll bill you $25 a flight hour but we won't charge you – we'll put it in an interest-free loan. When you come to work at Mesa, you'll pay it back over two or three years with our new $100 pay rate."
Under a new contract secured in August by the Air Line Pilots Association (ALPA), first-year first officers with Mesa start at $100 hourly and new captains make $150 hourly. The pay rates took effect 15 September.
"Given that our pay rate went to 100 bucks an hour, I think most people would do that," Ornstein says. "Getting flight time at $25 an hour is pretty attractive."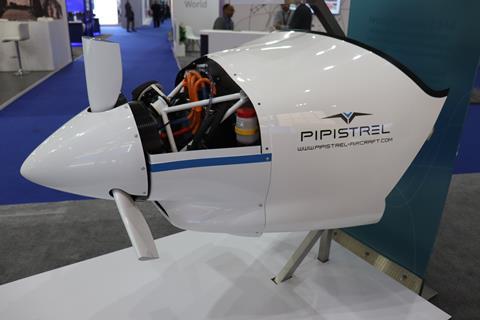 Mesa will initially base the Pipistrels in Iverness, Florida, and plans to start operating the type next month. As more of the trainers are delivered over the next year, operations will expand to Arizona. At full strength, the fleet of 104 Pipistrels will have combined capacity for 2,000h of flying time daily, Mesa says, and could be flown by as many as 1,000 pilots-in-training yearly.
Ornstein declines to reveal how much money changed hands in the deal but says the list price for each aircraft is around $135,000.
"I don't know quite where we ended up, but they're obviously a lot less expensive than a Cirrus or a (Cessna) 172," he says.
Earlier this year, Ornstein told FlightGlobal Mesa needed 500 new pilots. The airline has recently been hiring about 40 pilots monthly, he says, and is still seeking "a minimum of another 200".