Airlines have begun making new deals for aircraft or reactivating purchase options to increase fleet capacity amid optimism that vaccination could begin a recovery in air travel, Air Lease executives opined.
The Los Angeles-based lessor this week received a call from an undisclosed US airline "asking for an incremental new plane to be leased to them next year" rather than adding capacity by extending leases, Air Lease chief executive John Plueger said during the JP Morgan Industrials Conference, held virtually on 16 March.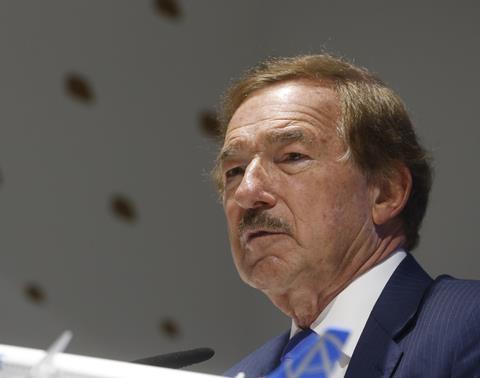 "That was the first time this year we've had a domestic carrier tell us their fleet plan was perhaps too conservative for 2022," he says.
An undisclosed European airline also activated an option to buy five Boeing 737 Max aircraft, despite having previously refused that option at a lower rate, Plueger says, adding that the lessor has not seen such interest in new aircraft for about "nine or ten months".
Another example of "green shoots" for airline recovery happened on 12 March during a visit to Boeing offices in Seattle, Air Lease executive chairman Steve Udvar-Hazy said at the conference, describing how several customers have reactivated purchasing agreements for Max aircraft.
"These are all good little indicators that we find positive against the backdrop of what we went through in 2020," Air Lease executive vice-president and chief financial officer Greg Willis said during the conference.
Airlines and lessors during 2020 cancelled or deferred deliveries for a significant number of aircraft, yet Plueger says "we're now seeing opportunities to actually accelerate deliveries" if manufacturers can incentivise Air Lease to accept new aircraft and try to pair them with airlines as demand increases.
Air Lease manages leases for 408 aircraft, owns 215 aircraft, and has firm orders for 367 aircraft, Cirium fleets data shows.
When asked about the merger between AerCap and GECAS, Udvar-Hazy congratulated the two lessors on a match that was right for their companies and says a positive impact would be that it "calls attention to our space". Responding to how the merger of the two leasing giants appeals to customers, Udvar-Hazy says "I haven't sensed any reluctance of clients doing business with us because we are not the largest".
"We can accommodate any size transaction on single-aisle and widebody aircraft," Udvar-Hazy says.
The fleet of GECAS is around 10-12 years old, while Air Lease has not been "in head-to-head competition" with them because of its focus on a younger fleet, Plueger says.
The lessor plans to keep its focus on maintaining a fleet of new aircraft but Plueger expects the coronavirus pandemic has set back the ability of airlines to absorb new aircraft by two or three years.
Regulators are also expected to increase scrutiny during aircraft certification and airlines will likewise be slower to accept new aircraft types in the wake of the global 737 Max grounding that lasted nearly two years.
"Any new developments are going to take a lot longer to come to market than we previously thought," Udvar-Hazy says, noting the Max grounding in the wake of two fatal crashes.
Despite this, Udvar-Hazy says Boeing and Airbus need to develop new aircraft programmes that fulfill the needs of airlines along with the needs of regulators. Environmental sustainability, he says, is becoming a "huge" issue in Europe and will also be cost-effective for airlines.
A big part of Air Lease's predictions on the fortunes of airlines is "who is going to have the most environmentally-friendly fleet", he says, reiterating his faith in the lessor's new aircraft focus.
While Airbus and Boeing need to devote more resources to figure out what airlines want and design new aircraft accordingly, Udvar-Hazy says their top priority should be to rebuild production and delivery logistics for existing orders.