IATA director general Willie Walsh says the "cautious" approach being taken by airlines reduces the chances of any major aircraft orders being announced at the upcoming Dubai air show, despite carriers needing to rebuild their fleets post-Covid.
"I'm not aware of any major announcements that are likely to be made," he said during an IATA media briefing on 3 November. "Of the CEOs I've spoken to, most have taken a cautious approach."
Walsh also acknowledges, however, that airlines have retired a significant number of aircraft during the Covid-19 pandemic and "will need to start rebuilding their fleets as we start rebuilding international travel".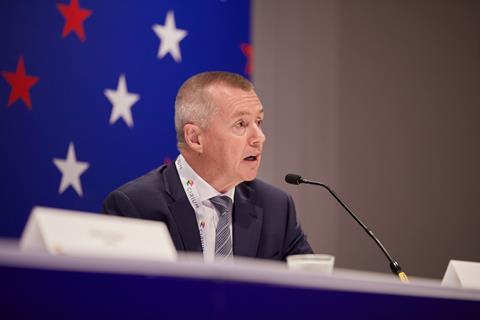 Therefore, while "neither Boeing or Airbus have indicated anything at this stage", he would be unsurprised to see "some announcements".
"There are always some surprises at these air shows, so I wait with interest to see what will be announced," he states. "But I don't expect anything strange or out-of-the-ordinary."
The Dubai air show takes place on 14-18 November at Dubai World Central.