The coronavirus travel downturn is accelerating the retirement of aircraft that are older, less fuel-efficient, and higher maintenance, including Boeing 777 aircraft, Airbus A330 and A380 aircraft, as airline capacity may not return to pre-pandemic levels until 2024, if at all.
Airlines will have to reduce costs by selling or retiring aircraft, which means that higher maintenance aircraft will be the first to go. These include Delta Air Lines and Qatar Airways' retirements of 777s, American Airlines retiring its A330s, and Air France retiring its A380s.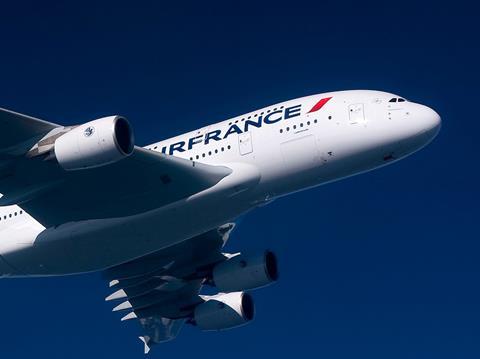 There are a significant number of Airbus and Boeing narrowbody aircraft that were headed for retirement age even before the pandemic, president of MRO provider GA Telesis, Abdol Moabery said during Aviation Week's virtual MRO Transatlantic conference on 27 October.
"[Retirements] through 2025 were already going to be 600 to 800 aircraft per year," Moabery said during the event.
With airlines retiring aircraft even earlier than planned, Moabery expects "a massive surplus" of used aircraft until around 2030. The biggest challenge, he adds, will be for the manufacturing and aftermarket sectors to "coexist in the same industry with this amount of material".
A silver lining of oversupply in used aircraft and parts is the potential for "airlines [to] enjoy significant access and cost savings because of availability" Moabery says.
Cost reduction during the uncertainty of the pandemic means "the idea of sustainability is going to come back even stronger" as airlines will increasingly consider not just fuel burn but supply chain and MRO costs, Airbus senior vice-president of customer support Valerie Manning said during the online discussion.
While the MRO sector is poised to recover faster than air travel due to maintenance costs, airlines must also be able to reduce expenses to ensure their ongoing survival, Carlyle Aviation Partners president Robert Korn said during the conference.
"Replacing new aircraft parts with used aircraft parts is one way to let the process go at lower costs without affecting labor costs or reducing other people's margins," Korn says.
The retirement of long-haul 777 aircraft can be partially explained "since that mission is not as demand", Korn said, while noting that the long-haul A350s and 787s "are fantastic aircraft".
The lack of demand for international travel is much less of a factor than high maintenance costs, says Cirium aviation analyst Syed Zaidi.
"The 777 overhaul costs are among the highest in the industry for any aircraft type, and A330s are in oversupply with many younger aircraft available," Zaidi says. "The result is the older A330s and 777s getting retired sooner than originally anticipated and being replaced with newer generation, more economical widebody aircraft like the A350 and 787."
Many airlines are retiring their A380 fleets sooner than they intended, Zaidi says, because there is "little to no secondary market prospects and the aircraft is out of production sooner than Airbus had initially anticipated resulting in long-term residual value impact".
Aircraft including A320s, however, are considered by Carlyle's Korn to be more versatile and less likely to be retired in the coming years. "There will always be demand for [A320] aircraft", he says.