Qantas's discussions for its future fleet of narrowbody aircraft are well advanced, with an aim to order over 100 aircraft.
As Australia emerges from the coronavirus pandemic, with state borders opening up and international travel restarting, the airline continues its efforts to obtain a new fleet of narrowbodies, says chairman Richard Goyder.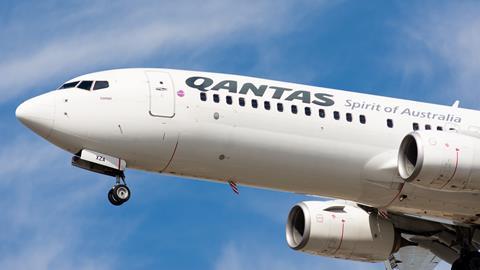 The airline is in talks with Airbus, Boeing and Embraer for over 100 aircraft to be delivered over 10 years from 2023. Goyder says a decision will be made by the end of the year. The airline calls the effort 'Project Winton'.
"These next generation aircraft will cut emissions by up to 15 per cent," he says. "Their range and economics mean we can reshape our network to offer more direct routes between cities and towns – which is at the absolute core of what the national carrier does."
He made the remarks at the company's annual shareholder meeting.
According the company's fully-year results presentation, as of 30 June 2021 the group operated a range of narrowbodies, including 75 Boeing 737-800s and 67 Airbus A320 family aircraft.
On sustainability, Goyder says that hydrogen or electrically powered aircraft are still some years away, and impractical given the long distances involved in Australian travel. As such, the carrier's is focused on sustainable aviation fuel (SAF).
He outlines four pillars for reducing the airline's emissions: working to create a SAF sector in Australia, carbon offsetting, efforts to reduce fuel burn, and adopting lower emission technology as it becomes available.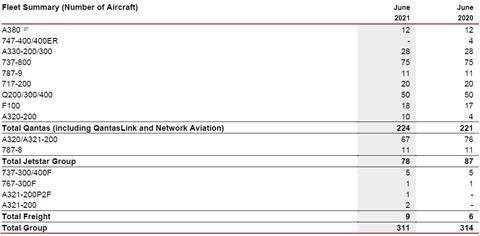 Also speaking at the shareholder meeting, chief executive Alan Joyce says demand has been very strong with the country's internal borders starting to open, and international travel starting a tentative recovery. Demand on the airline's London-Sydney service has been very strong with Australians in the United Kingdom seeking to return home for Christmas.
Still, he warns that different travel requirements in Australia's states will be an issue.
"Australia is on track to have one of the highest vaccine rates of any country in the world and that gives us a lot of reassurance that we can open safely, and stay open," he says.
"There will still be challenges –but we are investing in the restart because we have every confidence that the only way is forward. One of those challenges is a patchwork of entry conditions nationwide. Each time borders closed over the past 18 months, different states had different rules. Unfortunately, we're seeing the same thing as we re-open."
This, he believes, will frustrate vaccinated travelers, who expect to be able to move around easily. He also takes issue with excessive requirements for PCR (polymerase chain reaction) tests.