Saudi Arabian low-cost carrier Flyadeal is looking at options to bolster its capacity after a strong post-Covid recovery.
The Saudia low-cost unit, which launched in services in 2017 using Airbus A320s, has been in the process of taking next-generation Airbus narrowbodies after switching from an earlier Boeing 737 Max commitment in 2019.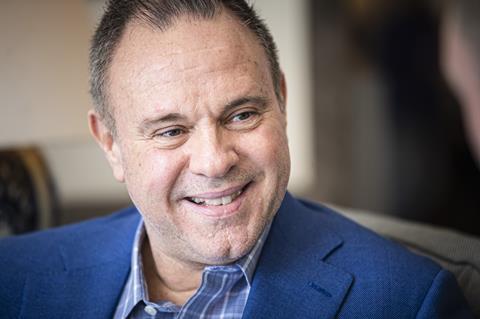 "We went into Covid with 11 aircraft, we came out of it with 27, because our order book started delivering," Flyadeal chief executive Con Korfiatis told FlightGlobal during the IATA AGM in Istanbul. "Fantastic idea at the time, [but] when Covid came along we tried to delay things as much as we could, but could only do small things. So the capacity came and honestly for a period of time it was too much.
"But as things came back, it took off and we filled that capacity quickly and we have gone from having a bit of over-capacity a bit more than 12 months ago, to now we are short of aircraft.
"We've been taking aircraft through last year into this year, we still are, and the demand is growing very nicely, and we are short [of] capacity. We are thinking of leasing some aircraft short-term, exercising options we already have with Airbus, we are thinking about a campaign to add even more aircraft to the orderbook."
Flyadeal initially signed for 30 A320neos and took options on 20 more. It took delivery of its first A320neo in July 2021 and now operates 17 of the CFM International Leap-1A-powered jets, alongside 11 A320s in a fleet of 28.
"We've got four more aircraft coming this year, so we are at 32 this year," Korfiatis says. "Our order book is for another five the next two years, but we are looking to go to the market for additional capacity from 2024 onwards as well – where that will be from [is] to be determined."
He says long-term the intent is to have a fleet of at least 100 aircraft by 2030. "Maybe by then a small sub-fleet of widebodies as well," he says. The carrier currently wet-leases widebody capacity for Haj services.