Turkish Airlines is reportedly hoping to announce an aircraft order covering around 600 aircraft next month, which will support it's recently disclosed ambition to double the size of its fleet to more than 800 over the next decade.
The airline's chief financial officer Murat Seker had in early March indicated Turkish would be placing a major aircraft order once it had finalised its long-term strategic plan. That plan, under which Turkish Airlines aims to effectively double the size of the carrier to fly 170 million passengers and operate over 800 aircraft by 2033, was formally disclosed last month.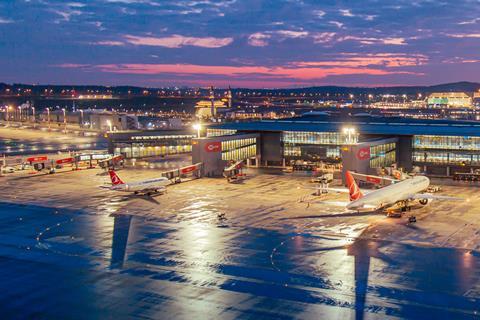 Turkish Airlines chairman Ahmet Bolat is today quoted in local media as saying the airline is continuing talks with aircraft manufacturers over a 600-strong commitment – including 200 widebodies – and hopes to announce an order in June. Bolat hints the Star Alliance carrier, which operates a mix of Airbus and Boeing types, could finalise an order with one manufacturer in time for the IATA AGM, which is being held in Istanbul in early June. The remaining order could then be finalised at the Paris air show later in June.
The airline ended 2022 with 394 aircraft. It expects the fleet to reach 435 by the end of this year. Under its strategic plan, Turkish expects its fleet to reach 500 units in 2025, growing to 600 by 2028, hitting the 700 mark in 2031 and pass the 800 threshold in 2033.
Turkish Airlines, together with low-cost unit Anadolu Jet, operates a mix of Airbus and Boeing narrowbodies – both current and re-engined types – as well as a range of widebodies including Airbus A330s, A350s, Boeing 777s and 787s.