United Airlines faces an imperfect fleet trade off in the coming years due to lack of new-production aircraft with capabilities comparable to the airline's ageing Boeing 757-300s.
That is according to the carrier's chief commercial officer Andrew Nocella, who says market conditions have forced United to plan to replace its 757s with 737 Max 10s and Airbus A321neos. The carrier has said it will retire its 757s this decade.
"That's… not a trade we are excited to make," Nocella says on 13 December.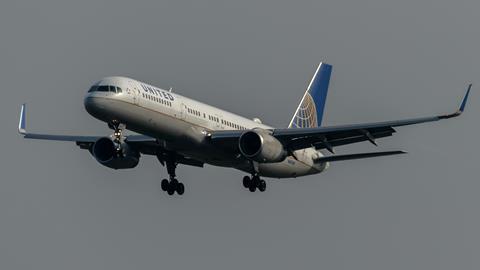 He spoke in North Charleston, South Carolina after an event marking United's order for another 100 737 Max and 100 787s. Nocella says those jets will enable United to embark on significant further expansion.
Last month, Boeing made clear it will not develop a new narrowbody aircraft any time soon. The news came after Boeing had been studying designs that included a 757 replacement – known in the industry as the "New Mid-market Airplane".
Some airline executives had been urging Boeing to develop the jet, saying the other replacement options – A321neos and 737 Max 10s – lack the 757's capabilities.
"There is nothing coming," says United's Nocella. The airline operates 32 757-200s and 21 757-300s, Cirium fleets data shows.
Nocella previously said 757-300s, in particular, have performance characteristics unmatched by the new-generation aircraft. The type has range exceeding 3,000nm (5,556km) and, in United's configuration, carries 234 seats. The smaller 757-200 has more range but fewer seats – 169 and 176 in United's two configurations, according to its website.
Boeing's 737 Max 10 has 3,300nm of range and can carry 188-204 passengers. A321neos carry about 190 passenger, and Airbus says its in-development A321XLR variant will have 4,700nm of range.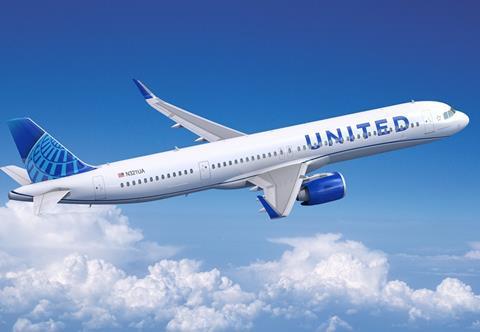 Nocella also discusses United's plan to retire Bombardier CRJ200s and Embraer 145s in the coming years. Like 757s, those type also lack new-build replacements.
But Nocella says airport constraints – not lack of replacements – will make 50-seat aircraft largely infeasible after 2030.
"For a hub like Newark or San Francisco or Chicago, it seems difficult to imagine," he says. "There are just not enough gates and runways being built in our country, particularly in these very congested hubs."
Exceptions exist. Nocella expects United will "for a very long time" fly some ERJ-145s on government-subsidised routes. Also, United has enough space at its Houston and Denver hubs to accommodate smaller aircraft, he notes.
United's partners currently operate about 130 CRJ200s and 60 Embraer 145s under the United Express banner, according to Cirium data.
Nocella does not, however, expect that retiring 50-seat jets will force United to cut many cities from its network, saying the airline will replace the regional jets with larger aircraft like E175s and 737s.
"Maybe there's one or two more to go, but for the most part the cities we serve in 2026 and 2030 are in fact the cities we serve today," Nocella says.