Express air shipment company UPS has received its first Airbus A300 Freighter with Honeywell avionics updates and is now working to have its entire fleet upgraded before the end of 2022.
UPS is replacing the A300Fs' 1980s-era avionics with Honeywell Primus Epic systems – a technological leap that should enable the Louisville-based carrier to keep the old jets flying until 2040, it says.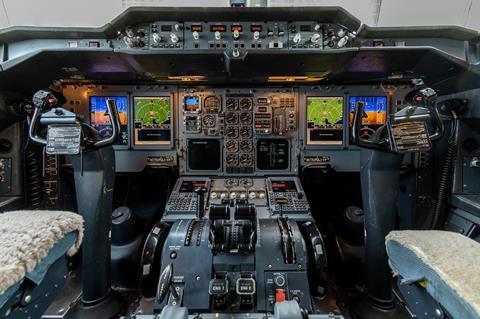 The A300F updates overlap with a UPS project to upgrade its Boeing 757 and 767 cockpits.
On 3 February, UPS received the first updated A300F back from Airbus, which had performed the avionics overhaul under a service bulletin. UPS is now identifying maintenance, repair and overhaul (MRO) shops that will perform the work on its 51 additional A300Fs.
The airline operates those jets on domestic US routes.
"We are in final contract negotiations with two MROs," says UPS aircraft maintenance director of engineering Ed Walton.
UPS expects work on the other jets will begin in May at one MRO site, and in June at another. It anticipates each jet will be down about three weeks for retrofits and that all its A300Fs will have the improvements before the company's busy season at the end of 2022.
UPS acquired its A300Fs between 2000 and 2006 fully knowing the jets' cockpits would need upgrading if they were to be flown to service limits.
The oldest of the company's A300Fs now has some 14,500 cycles, though the jets can fly until logging more than 42,000 cycles.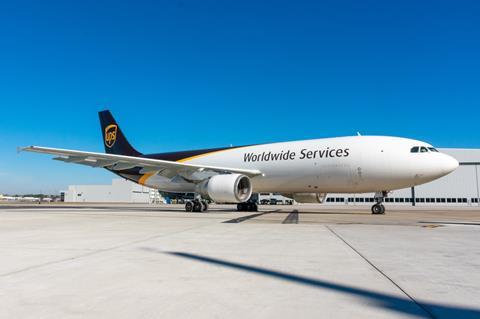 The aging flight management computers (FMCs) have too little storage to accommodate massive navigation files. Therefore, UPS strips unneeded data from navigation files. Still, each jet's computer can accommodate only geographically-narrow navigation files, meaning UPS must limit A300Fs to operations within regions corresponding to those files. Uploading new files can take 45min, Walton says.
UPS began studying the A300F cockpit update project in 2010, and kicked it off in 2017. The Honeywell Primus Epic updates include four cursor-controlled screens and, most notably, a new flight management system.
Updates include modern weather radar, integrated enhanced ground proximity warning systems (EGPWS), new multi-function control and display units (MCDUs), improved situational awareness tools for pilots and compatibility with the Federal Aviation Administration's updated communication technology – called Future Air Navigation System (FANS), says Honeywell senior platform director Allen Fenske.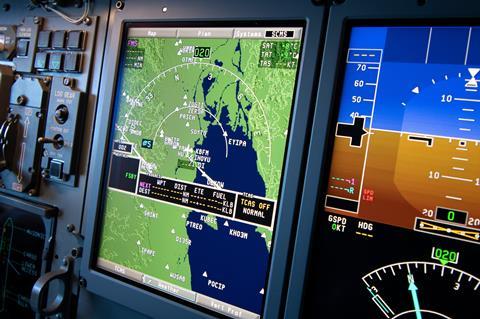 Updates to Honeywell's Primus Epic system take as little as 2min, Fenske adds.
The FAA has granted UPS an engineering approval to complete the updates, though the company is still awaiting the agency's operational approval. It expects the first updated A300F will return to service after late April.
UPS recently completed an effort to upgrade its roughly 75 757s with Rockwell Collins avionics. It expects to finish equipping its roughly 70 767s with that same system in May.
The airline also operates 13 747-400Fs, 20 747-8Fs and 39 MD-11Fs, according to Cirium fleets data.