Former British Airways and IAG chief executive Willie Walsh has pointed to his insight of the carrier's former BAC-Aerospatiale Concorde operation to explain why he would not be looking to buy supersonic aircraft if he was still running an airline.
Walsh, director general of airline association IATA, was asked during the Airlines for Europe (A4E) Aviation Summit on 10 June whether he would consider buying supersonic aircraft if he was heading a carrier, after United Airlines' recent commitment for up to 50 jets from Boom Supersonic.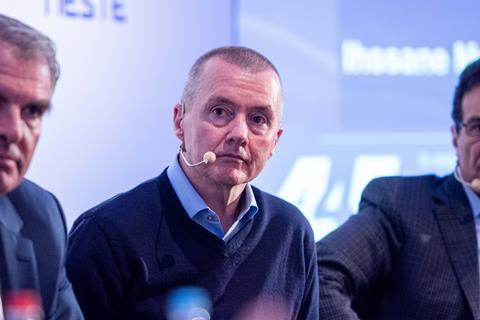 "I have the nice position of having seen what the profitability of Concorde was before I joined British Airways," Walsh said. He joined BA in 2005, around a year and a half after the type was withdrawn from service.
"Quite honestly, [grounding Concorde] would have been the first decision I would have taken if it was still flying. It wasn't a profitable operation, it was technically extremely complex and the decision to take it out of service – although we all loved to see that aircraft flying – was the right decision."
He adds; "I'm not convinced supersonic transport is the right move going forward, I think we have plenty of other opportunities and challenges we should be addressing. We will watch with interest, but I wouldn't be buying it."