Steven Udvar-Hazy, executive chairman of aircraft lessor Air Lease, believes delivery timelines are likely to change for some airlines given the long lead times in the market currently for future aircraft deliveries.
Udvar-Hazy was speaking at the Dubai air show during a press conference to highlight EgyptAir's first deal for Boeing 737 Max jets, after the latter agreed to lease 18 jets from the lessor.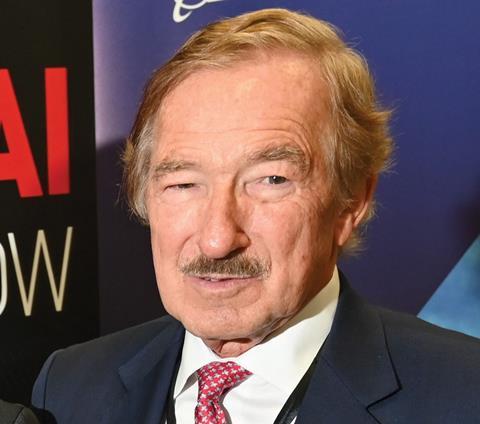 Asked about current demand for widebodies, Udvar-Hazy pointed to the strong recovery in intercontinental travel, noting by way of example that demand on North Atlantic routes "is the highest we have ever seen".
"That has dictated a greater demand for widebody aircraft and what we are seeing now is a surge of demand for widebody aircraft like 787s, 777s, A330s, A350s," he says. "Initially it was primarily for narrowbody aircraft, but now the industry is reaching a greater level of equilibrium and widebody have also become extremely sought after."
This though is having a continued impact on the availability of aircraft delivery slots with the manufacturers, compounded by a glut of large aircraft orders as airlines look to secure long-term aircraft needs.
"If you look back at 2021, if you order a plane, Boeing and Airbus would say OK, by 2024 we will have positions. Today as we sit here, positions are not available until the very end of this decade and for certain aircraft types, like the A321neo, it's not even until 2030.
"There has been a massive amount of activity by airlines to line up slots ….from countries like India, Saudi Arabia, the Gulf region, even some of the US carriers," Udvar-Hazy adds.
"Time will tell whether all of these aircraft will deliver on time, and whether the airlines ordering them will be able to absorb them on the timescales that they are thinking about. It will not be surprising if some of those aircraft get deferred to a later time."