If you must halt deliveries of a commercial airliner – a jet like, say, Boeing's 787 – doing so during the deepest commercial aviation downturn in the history of commercial aviation might be the best conceivable time.
At least there is that.
Boeing has halted 787 deliveries twice during the pandemic – both times due to problems with the jet's composite fuselage. The most-recent delivery pause remained in effect as of early July.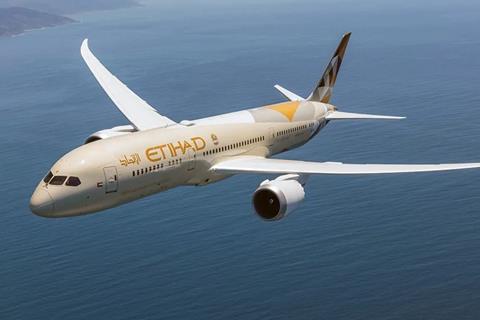 But despite stopping deliveries, fuselage issues, withered demand for international travel and markedly reduced 787 production rates, analysts still foresee bright tomorrows for the jet.
"Over the long term… it's a strong product," analyst Michel Merluzeau with consultancy AIR says of the 787 programme. "It's got a shelf life that goes deep into the 2030s."
Boeing's chief executive insists the airframer's flagship widebody programme will do more then endure. It will shine, he says, and production rates will actually climb back to output levels last seen in the heady pre-Covid-19 days.
"We will get back to the rates that we used to be at," David Calhoun said on 3 June during an investor conference hosted by AllianceBernstein.
Calhoun clarified that yes, he expects 787 production – now at five jets monthly – will eventually return to the 2019 programme-high rate of 14 monthly.
"You don't go from five to that number overnight. You get there in increments, and we have plenty of cycle time to stage those increments appropriately and reconfigure the flow of airplanes to the factories, such that we can accommodate those kinds of rates," he said.
But Boeing was cranking out 14 787s monthly when it had two production sites – the original site in Everett, Washington, and the second, in North Charleston, South Carolina. This year Boeing stopped Everett 787 production as part of a programme overhaul. It now produces the jets only in North Charleston.
Some aerospace analysts, among them Teal Group's Richard Aboulafia, have doubt Boeing will ever recapture rate-14 on the 787. Aboulafia has said that 14 787s monthly was too many even in 2019, and noted that Boeing began trimming output even before the pandemic.
DOUBTFUL DEMAND
Merluzeau thinks a 14 per-month rate is only feasible if Boeing develops a new 787 variant – perhaps a 787-8 tweaked with new engines or other efficiencies. Such a derivative could help Boeing compete better in the mid-market segment – though only at the longer-range, higher-capacity end of that sector – where the company has lost ground to Airbus's A321neo.
"There is simply not enough demand for -9 and -10" to support 14 jets monthly, Merluzeau says. "Demand for [the] -8 has all but evaporated". Indeed, the 787-8, which has substantial fuselage differences from the two larger variants, has been a slow seller.
Boeing holds firm orders for 436 787s – enough to sustain years more production.
The company first paused 787 handovers between October 2020 and March, then stopped again in May. Though Boeing did deliver one 787 to Turkish Airlines in June, that jet was built last year; the broader delivery halt remains in effect.
Boeing has attributed both pauses to a "skin-flatness" issue involving aft fuselage sections, saying it has been conducting inspections and repair work.
The US Federal Aviation Administration (FAA), which has taken keen interest in the problem, says the latest delivery halt came after the agency declined to accept a Boeing-proposed algorithm related to fuselage "shimming". Shimming is one means of addressing the skin-flatness issue, Boeing has said.
The FAA requested Boeing provide data to support the algorithm, which would have freed the company from needing to individually inspect multiple components, says the FAA.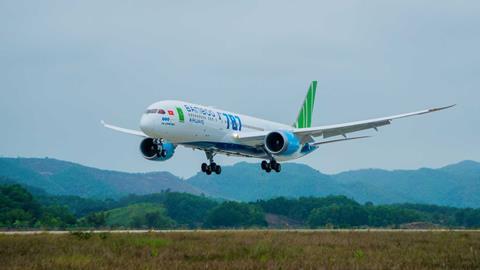 Neither the agency nor Boeing have disclosed more details, but the issues remind engineers and safety experts of complexities inherent to composite materials. Composites require vastly different manufacturing processes than metals. They fail differently and require unique inspection and repair procedures, experts say. Composites are so complex they cannot be manufactured at rates high enough for narrowbody jets, which is why NASA is heading a programme to advance composite technologies.
Credit Suisse analyst Robert Spingarn notes that the fuselage issues are happening roughly a decade into the 787's production run. Why did the problems crop up now? Spingarn speculates that Boeing perhaps tweaked some aspect of production – after all, airframers are always adjusting processes in search of improvements. Perhaps such an adjustment created an unexpected issue.
But more broadly, Spingarn says, the fuselage troubles highlight "design and development" problems that seem ongoing at Boeing. The 787 programme trudged through battery issues last decade. Then came the 737 Max disaster. Meanwhile, Boeing delayed the 777-9 programme (first delivery is now scheduled for late 2023), citing factors including redesign of certain elements. The 767-based KC-46A military tanker has also suffered quality problems.
Amid the pandemic and delivery halt, Boeing had accumulated an inventory of about 100 stored 787s. Calhoun in June said it still hopes to deliver the majority of those jets in 2021, though he cautioned that the FAA's review creates some uncertainty.
Merluzeau suspects Boeing will not finish clearing the backlog until mid-2022 – later if the pandemic recovery stalls, or if travel remains locked down, in countries and regions where the 787 shines, such as Australia, India and elsewhere in Asia.
Commercial airliner programmes: up in the air?
1

2

Currently reading

787 programme's future remains bright, though scope of fuselage issues unclear

3

4

5

6

7

8