Fresh from its acquisition of Esterline Technologies, the fast growing aerospace and defence holding group has managed to retain its impressive profitability performance
The best performers in the operating margin ranking remain the same for the fourth year running, with TransDigm, an acquisitive holding group with a track record of squeezing profits from its 50 or so independently-branded businesses it has bought, and Garmin, the aviation branch of the leisure and sport technology firm, which has become known for a series of innovative offerings in general aviation avionics, heading the list.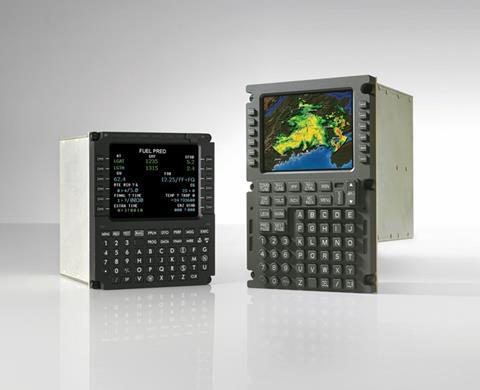 TransDigm's impressive margins have confounded sceptics for years. The company, which has exposure to the original and replacement parts market for both defence and commercial, is likely to find itself hit like everyone else by the crisis in the airline sector, but for 2019 at least its enviable returns continued.
In March of last year it completed its $4 billion acquisition of Esterline Technologies, a much bigger company than it has traditionally picked up: Esterline was ranked 56 in last year's Top 100. TransDigm's ability to create efficiencies at such a large and diverse business will be key. Esterline's products include advanced materials components, cockpit and simulator displays, and sensors.
Top 20 by operating margin
Rank by margin
Rank by sales
Company name
Operating margin
1
26
TransDigm
36.9%
2
83
Garmin
34.4%
3
12
Honeywell
25.7%
4
46
Eaton
24.2%
5
77
Crane Aerospace and Electronics
23.7%
6
91
Barnes Aerospace
22.2%
7
6
General Electric (GE Aviation)
20.7%
8
50
Woodward
20.7%
9
39
Parker Hannifin
19.4%
10
40
Meggitt
18.8%
11
34
Hindustan Aeronautics
17.8%
12
82
Kaman Aerospace
17.1%
13
65
Teledyne Technologies
16.9%
14
9
L3Harris
16.6%
15
37
CAE
16.5%
16
7
Raytheon
16.4%
17
18
Bombardier
15.9%
18
14
General Dynamics (Aerospace)
15.6%
19
27
MTU Aero Engines
15.2%
20
8
Safran
15.1%
TransDigm's legacy portfolio spans a wide range of vital but under-the-skin componentry, from actuators and valves to NiCad batteries, lavatory parts and seatbelts, all produced by autonomous, specialist businesses scattered mainly throughout the USA.
Aviation is a great market for Garmin. Its $735 million aviation sales represent a fifth of the company's overall revenues, but 27% of its operating profits. The US mandate for most GA aircraft to be fitted with automatic dependent surveillance – broadcast (ADS-B) transmitters by the end of the year boosted sales, and, although not contributing to sales yet, the unveiling of its Autoland system – which takes over from the pilot in the event of incapacity and lands the aircraft, and will be offered on at least three major types – saw it steal a march on larger rivals.
Honeywell – one of the industry's most diverse players with businesses in propulsion, avionics, mechanical components, and on-board connectivity – had a solid year, with operating margins of over a quarter. Five other Top 100 companies enjoyed returns of more than 20%, with GE Aviation – seventh in this list and sixth in the overall Top 100 – proving that even giants of the industry can maintain this sort of profitability. However, so can relative minnows, with 77th placed Crane Aerospace and Electronics – whose products include aircraft seats and landing systems – the fifth highest by operating margin.
Top 100 aerospace companies ranked by revenue
1

2

Currently reading

Acquisitive TransDigm again tops the operating margins table

3

4

5

6