Notably, 2022 was the first year since 2019 when the world was largely free to fly unhindered. Although Covid-19 health mandates lingered in most countries, and outliers such as China and New Zealand kept their borders shut well into the year, domestic and international travel resumed with a bang. Airlines responded with orders – many cancelled or deferred during the pandemic – and manufacturers by stepping up production.
While supply chain constraints bedeviled the industry throughout the period, commercial airframers were rewarded with double-digit increases in sales, with those that had suffered most during 2020 and 2021 experiencing the biggest bounce backs. Boeing's commercial aircraft revenues grew by almost a third year-on-year, while regional turboprop manufacturer ATR saw its sales rise by more than a fifth.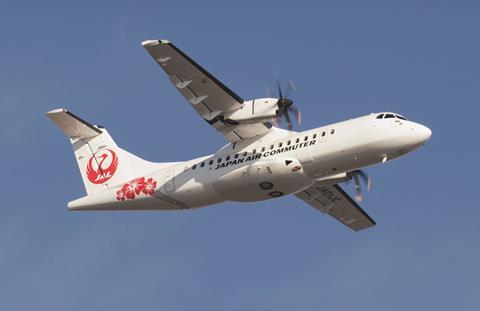 Neither is out of the woods. Boeing overall remains in the red – not helped by an ailing defence unit. Its commercial business too faced challenges in 2022, most of which are little closer to being resolved. Boeing's great hope to rival long-range versions of the Airbus A321neo, the 737 Max 10, remains uncertificated, and deliveries of the 777-9 will not start until at least 2025. Problems with fuselage sections forced Boeing to halt 787 deliveries from November 2020 to August 2022.
Meanwhile, ATR's new chief executive admitted earlier this year that the Airbus-Leonardo joint venture's 25 deliveries in 2022 were below expectations. Meanwhile, the other main regional aircraft player, Embraer, delivered 57 commercial jets in 2022. This was an improvement over 2021, where it shipped just 48 units, but still considerably down on 2019, when it handed over 89 jets. However, the Brazilian company still saw its commercial revenues increase by more than 17% year-on-year.
Airbus – which has evaded major disruptions to its production post-pandemic – continues to maintain a sizeable gap over its main rival in terms of commercial aircraft revenues, even if Boeing is closing it. The Toulouse-headquartered airframer boosted its sales by just under 15% in 2022, recording a total of $43.6 billion. That leaves it almost $18 billion ahead of its US counterpart, and again the runaway leader in the commercial segment.
Our list also includes the largest five business jet manufacturers – we have split the sales of Embraer, the only one to have a presence in both segments (Airbus Corporate Jet and Boeing Business Jet sales are included in their figures). Given that they were less affected by the pandemic – corporations and individuals continued to fly and buy business jets through 2020 and 2021 – their relative performance in 2022 is less impressive.
CLIMBING REVENUES
However, revenues were up significantly at market leader Gulfstream, Bombardier, Dassault Aviation, Embraer and Textron Aviation, with Bombardier seeing the biggest year-on-year increase among its peers of 14.3%. Embraer – with its Praetor and Phenom families of jets – also notched a double-digit rise, while Textron – responsible for the Citation jet family and the Beechcraft King Air among others – boosted revenues by just over 11%. Its numbers include military sales.
Supporting documents
Click link to download and view these files
Top 100 aerospace companies ranked by revenue
1

2

3

Currently reading

Commercial aviation flying high after pandemic squeeze

4

5