The post-pandemic US pilot shortage has caused carriers to cut services, prompting initiatives intended to smooth new recruits' path to the cockpit – but barriers remain.
As US airlines climb out of pandemic-induced slumps and the financial pain of a two-year Covid-19-driven downturn eases, they are now facing a tough new task: the mad scramble to find pilots.
Thousands of senior flightdeck professionals left the industry in the past two years, retiring early or never returning from long-term leaves that airlines offered early in the pandemic to stem costs.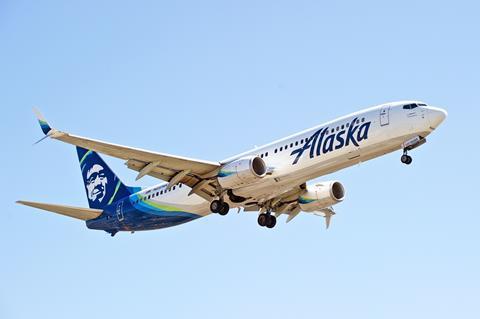 A dash for warm bodies – especially at the lower-paying regional carriers – has now resulted, with passenger demand exploding in the past months beyond what many industry experts had predicted. Numerous carriers have had to slim their fleets and cut their networks, leaving smaller cities across the country without vital air service connectivity – all because they did not have enough qualified staff.
The US pilot shortage is real – and a growing problem, say airlines.
The National Air Carriers Association, which represents low-cost carriers as well as cargo airlines that conduct both scheduled and charter services, says it expects the USA to experience a shortage of 28,000 flightdeck personnel over the next decade.
Pilot consultancy Future and Active Pilot Advisors says that this year alone, the country's 12 major airlines are projected to hire more than 13,000 pilots, setting a new record.
However, according to airlines, not enough people are entering the career field, and the barriers – especially financial – are high. Therefore, it is logical that stakeholders across the industry are looking at how they can rapidly increase the pilot supply by tweaking the way pilots are trained.
In response to the looming pilot shortage crisis, US airlines have increasingly begun to offer "pathway programmes" and partnerships with flight schools to assist potential pilot candidates in achieving their career aspirations.
PROMISED PATH
United Airlines' Aviate – which purchased a flight school in Arizona two years ago, Delta Air Lines' Propel, Alaska Airlines' Ascend, and Southwest Airlines' Destination 225 are among the most high-profile of these pathway, or ab initio, training programmes. Candidates interested in an aviation career can apply with no flight experience and be promised a route to the commercial flightdeck.
In some ways, these new courses mirror cadet programmes in other countries. However, rigid aeronautical experience rules in the USA continue to make it more difficult for candidates to attain an air transport pilot qualification. That begins with the massive price tag.
While some scholarships and limited financial aid including low-interest loans do exist, many pilot candidates must still shoulder that financial burden alone. About 25% of Aviate's candidates are on the hook for the more than $70,000 in training costs from zero through 250 hours – the point at which a trainee is eligible for a commercial pilot certificate. At other flight schools, and depending on the aircraft used for training, that fee can run well into six figures.
Those six figures, though, are just the beginning. Most US pilot candidates still need to document 1,500h of total flight experience before they can even begin to think about earning a living wage as an airline pilot. The Federal Aviation Administration (FAA)-mandated flight hour requirement has some exceptions for military-trained pilots (who need 750h total time), or candidates that achieved their ratings through a university-based programme (who may join an airline with 1,000h or 1,250h).
How pilots get those hours, and in what aircraft, is up to them. Many become flight instructors and teach for one to two years until they hit the magic 1,500h. Others take jobs as agricultural, ferry, banner-towing or parachute jump pilots.
That 1,500h requirement, introduced in 2013 after a fatal accident involving a Colgan Air De Havilland Canada Dash 8-400 near Buffalo in 2009 that was attributed in part to the crew's lack of aeronautical experience, exists in no other country. Critics say it is an arbitrary number, and needs to be revisited. Proponents say that it is crucial in maintaining safety.
The only thing they agree on is that it is at the core of the increasingly contentious dispute about the future of pilot training in the USA.
QUALITY TIME
"There's a difference between simply accruing flight time and accruing quality flight time," says former FAA administrator Randy Babbitt. "We have to understand that not all pilot hours are created equal. How we operate in the cockpit is dramatically different than even 10 years ago."
Improvements in technology have made learning on simulators far more effective and cost-efficient, say some experts. Virtual reality, artificial intelligence, as well as high-quality computer-based training components also cut down on aviation emissions – a topic currently top-of-mind for the industry.
That is leading to calls for changes to the 1,500h rule in favour of more targeted and specialised training methods. And that, in turn, could open the door to more, and more effective, ab initio training offerings.
Some airlines have already integrated these new methods and equipment into their training programmes, but the FAA still bars pilot candidates from counting most simulator or computer-based-training hours as aeronautical experience.
Simulator time, says former FAA acting administrator Dan Elwell, should, under certain circumstances, count for "twice or three times" a regular flight hour in a single-engined aircraft. The devices, he says, allow pilots to experience first-hand a host of real-world situations – including emergencies – they might encounter in a commercial jet.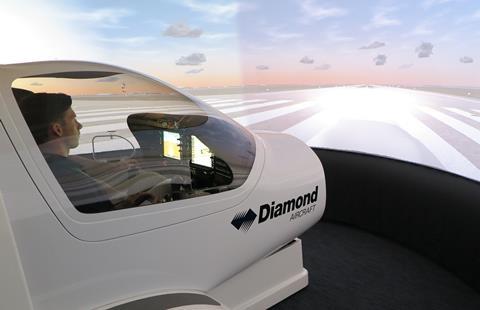 Currently, the FAA allows just a fraction of simulator hours to be credited towards the 1,500h.
"We are all focused on one issue: safety," says Babbitt. "Could we make aviation even safer with alternative training means? I think the answer is yes."
United's Aviate and Republic Airways' own Lift Academy, established in 2018, are leading the field when it comes to introducing young aviators to airline-sanctioned cockpit operations, practiced in simulators, as part of their ab initio programmes.
Ed Bagden, director of operations and academic programmes at Lift Academy, says candidates are introduced to advanced skills, competencies and knowledge much earlier in their training, and more consistently. That helps create a safer professional later.
"It's not just the airplanes, or the flying skills, but it's being immersed in an airline-grade safety culture where that's the only thing you know," he says. "Preparing that pilot with advanced skills, knowledge and competency as early as possible leads to the best outcomes for us and for our industry."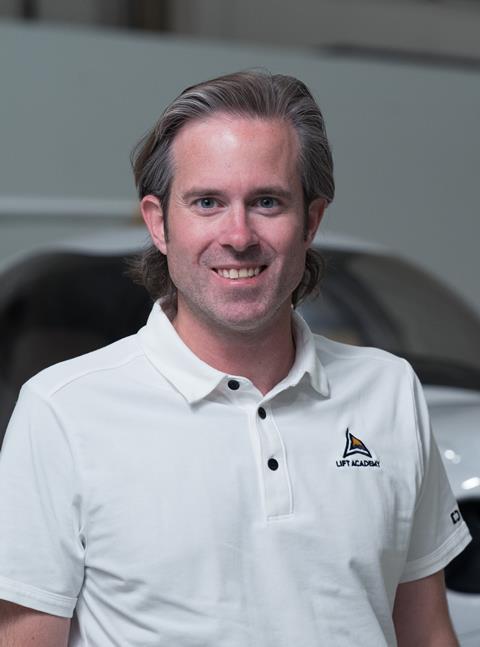 But despite the fact that these pilots-in-training are held to higher standards than at hundreds of smaller flight schools across the USA, the inflexibility of the 1,500h rule continues to be a blockade for these students.
"The data is crystal clear that we can get competent pilots at less than 1,500 hours," says Republic chief executive Bryan Bedford. "The fact that no other country has followed us on the 1,500 hour rule is telling."
Republic recently submitted a plan to the FAA that would have halved the number of required hours (to 750) for pilot candidates at its Lift Academy. The carrier aimed to create an alternative to "punching 1,000 hours' worth of holes in the sky", as Bedford calls it.
SELECTION CRITERIA
The airline argued that its rigorous selection criteria and training regime is comparable to military pilot training programmes, and should therefore receive the same kind of credit.
It was the first request by any US airline for an exemption. In September, the FAA shot down the plan, saying it was not in the public's interest and did not support its safety mission.
Another regional carrier, Mesa Airlines, has decided to go a different, but similarly unconventional route. It is purchasing up to 104 low-cost Pipistrel Alpha Trainer 2 light sport aircraft for its pilot candidates to fly to gain their required 1,500h.
"What we're going to tell young pilots who are looking to build time is 'Look, come into our programme and we'll bill you $25 a flight hour but we won't charge you – we'll put it in an interest-free loan,'" Mesa chief executive Jonathan Ornstein says.
"When you come to work at Mesa, you'll pay it back over two or three years with our new $100 [per hour] pay rate."
In other countries, pilot training looks very different. Flightdeck crew who complete an airline-specific education are often certified to fly commercial aircraft with far less aeronautical experience. That could include steering a jet with passengers on board into busy US airspace and airports – while US rules prevent domestic pilots from doing the same thing.
In 2006, ICAO introduced the so-called multi-crew pilot license (MPL), which was swiftly adopted in many countries. The MPL is a bespoke, efficient and effective way to train pilots on a specific type of aircraft, in a multi-crew setting for a specific airline, says Richard Morris, director of global safety, quality assurance and compliance at Canadian training specialist CAE.
"I have flown with pilots who went through a traditional ab initio training programme, and those who went through an MPL programme. The difference is that the MPL person is far more capable and understood the aircraft better," he says.
"The reality of these programmes is they are designed to be able to create a pilot that is going to have a skill set, and competencies developed around utilisation of that particular category of aircraft."
Junior pilots are also often paired with experienced flightdeck professionals, and benefit from a mentorship system that has proven effective in training.
While the MPL path gets a pilot to the commercial cockpit faster than the traditional US route, the FAA is having none of it. A change would require new rules and a lot of bureaucratic red tape.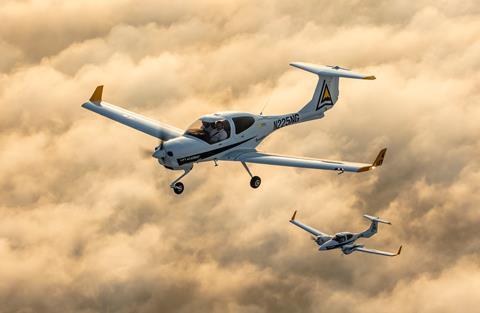 "There seems to be a lot of resistance to going through the rulemaking [process]," says FedEx senior vice-president for flight operations Don Dillman. "We need to take the certificate structure we have now and create a defined path, make it purpose-driven, and then work backwards so you get the advantages of [enhanced training] without the rulemaking and changing the certification."
No organisation has yet cracked the code and been successful in convincing the FAA to budge from the pilot training system it has had in place for decades. Unions such as the Air Line Pilots Association, International lobbied hard against modifying the system, and some professional pilots, too, resist proposed change. Many view ab initio programmes like Aviate or an accelerated MPL certification sceptically.
Ron Rapp, a corporate pilot and flight instructor based in California, credits the USA's strong general aviation tradition for producing safe and resilient airline pilots.
"If I was running an airline, I would want ab initio pilots," says Rapp. "I would take someone off the street, train them exactly the way I want from zero time, and have them learn exactly the kinds of things that I want them to know to fly for that airline."
However, he says, that kind of training neglects the stick-and-rudder skills that set US general aviation pilots apart from their ab initio brethren.
"All of these crap jobs that people work early on in their career – banner-towing, crop-dusting, instructing – they don't pay well in terms of money, but you gain tremendous experience that pays off in other ways. Those first jobs are so good in helping you learn how to make decisions, be the pilot-in-command and interact with air traffic controllers, customers and employers and just figure out the art of flying.
"It's not about whether or not ab initio airline pilots can fly safely. Of course they can. But there are going to be holes in their training and experience," he says. "Just because they don't crash doesn't mean they're necessarily great pilots."
OVERRIDING GOAL
All aviation stakeholders agree that producing the next generation of competent, safe pilots is the overriding goal. But as they continue to bicker about the best way to achieve that, the student pilots whose careers are at stake are stuck pounding the traffic pattern.
Airline-managed ab initio pilot pathway programmes have given candidates more options, but barring a change or modification of the rules, even these will not get them on a fast track into a commercial cockpit.
"There are many, many, many enhancements in our training that go above and beyond the minimum standards that were established by the FAA," emphasises Bagden.
"I hope we get to a point where we can get simulator time credited. But regardless, we're going to procure those devices, and we're going to use them because they make training better, they make pilots better, they transfer knowledge more efficiently and ultimately lead to safer outcomes."