South Bend air traffic manager Toni Ferrel never dreamed of an aviation career, nor has she had a lifelong fascination with aircraft.
In those ways, Ferrel differs from the many aviation professions who describe themselves as being the type of kids who stopped in her tracks to gaze and point at passing jets.
Ferrel stumbled on the aviation industry when searching government job posts. An opening with the Federal Aviation Administration (FAA) led to an application, which led to an entry-level job, which led to a colleague who suggested a controller job, which led to a career that Ferrel never suspected would be so fulfilling.
Now, she manages the FAA's air traffic control (ATC) facility in South Bend, Indiana.
"I didn't start out with a passion for aviation. I can't imagine doing anything else now," Ferrel tells FlightGlobal.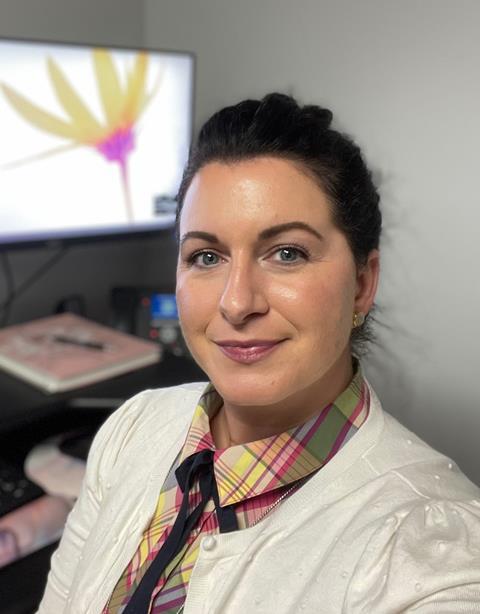 Ferrel says she logged countless hours of toil along the way, and she credits her career successes partly to guidance received from several key mentors. At 39, she has much room to run. But Ferrel is already giving back by sharing her experience with young women in the Grand Rapids, Michigan area. She wants girls to know that they, too, can have an aviation career.
"I was given an opportunity, and I want… other people [to] have opportunities presented to them," Ferrel says. "Maybe I can be that door-opener for someone else."
Ferrel comes from military stock – both her parents served in the US Army and, as such, she attended 13 schools before graduating high school in Grand Rapids.
After that, she promptly followed her parents' lead by enlisting in the army, which she viewed as a means to a college education (owing to the army's tuition benefits).
During five years of active army service, Ferrel worked in fields with absolutely nothing to do with aviation.
First, she was a cryptological linguist, having studied Arabic at the Defense Language Institute, located at the US Army's Presidio of Monterey garrison in California. Ferrel then became an army mental health counsellor, working in the inpatient psychiatric unit at the Eisenhower Army Medical Center at Fort Gordon in Georgia.
After her service was up, Ferrel went back to school, earning a bachelor's degree in international business and marketing from Grand Valley State University in Michigan.
What to do next? The year was 2008, and career choices were limited by the economic impact of the then-raging economic downturn.
"I was graduating college with… not a lot of job prospects," says Ferrel. Knowing that the US government favours hiring veterans, she started scanning federal government job postings and came across an open secretarial job at an ATC site in Kalamazoo, Michigan.
"I had no idea what air traffic control even was… I'd never been in a tower," Ferrel says. "I wouldn't say I had particular interest" in aviation.
She got the job and joined the FAA in 2009. The work involved processing payroll, completing forms, updating reports and other administrative tasks. "I got bored pretty quickly," Ferrel says.
Her manager noticed the same, and, seeing potential, pulled her aside.
"Have you ever thought about… air traffic?" the manager asked, Ferrel says.
That suggestion was just the nudge Ferrel needed. She applied to the FAA's ATC training programme and passed an entry exam.
"Someone gave me the opportunity, and I had the courage to try," says Ferrel.
Then came the waiting. A year passed before the FAA called to say they selected Ferrel to start training at its facility in Oklahoma City. Off she went.
About 16% of air traffic controllers in the USA are women, according to the FAA. By comparison, in 1974, 97% of controllers were men, it says. The FAA has been working to boost female recruits, launching a campaign last year to encourage more women to apply for ATC jobs.
The training started with the very basics – lessons about lift and drag, plus introductions to topics such as Bernoulli's Principle, which describes how the speed of a fluid affects its pressure. Later, students manage "pretend airspace" and complete radar training, Ferrel says.
Beginners also complete on-the-job training with experienced controllers at FAA airport towers and approach control facilities. Ferrel started ATC training at Grand Rapids in 2013.
"It was a really steep learning curve. It was an entirely new language to learn," Ferrel says. "I don't have… an aviation background. I wasn't a pilot. I had no experience."
New controllers typically complete ATC training in 1.5-3 years. But most trainees don't break their neck during the process. Ferrel did – it happened immediately after she received her ATC tower certification.
The story is an aside that Ferrel hesitates to tell because, in her words, "it is so unbelievable and ridiculous".
It happened in her sleep.
"I was sleeping and just rolled over," she says. "I started losing feeling in my hand… which I now know was nerve damage."
Back up one moment. Before breaking her neck, Ferrel had been a risk taker. She liked sky diving and roller derby. She ran marathons.
"I was just living just too much life for this body to handle," she says. "I was living my best life."
Somewhere along the line, Ferrel suspects she had unknowingly broken a cervical vertebra. The injury only became evident that night.
"I was sleeping… when I rolled, the little piece that was broken moved enough to put pressure on my spinal cord," she says. "It was probably already broken."
Off to the hospital, followed by surgery, followed by a long recovery.
Ferrel persevered, and eventually completed ATC training and passed all the tests.
The most-difficult part about being a controller?
"Trusting yourself when you have to make a decision," Ferrel says. "You have to make them quickly and trust that you're making the right decision, and if you haven't made the right decision that you have a back-up plan.
"There is little margin for error," she adds.
Ferrel has since continued advancing in her career. She became an ATC supervisor in Grand Rapids before landing her current role as air traffic manager in South Bend, where the FAA has a control tower and terminal radar approach control site. The job, which she took in 2021, involves oversight of more than 30 people, including 25 controllers and four supervisors.
"I'm managing the whole facility, not just the operation," Ferrel says. "I feel challenged but not overwhelmed. I feel like I have purpose. I feel productive."
Ferrel is married and has two stepchildren and two dogs. She works Monday through Friday in South Bend, and spends weekends in Grand Rapids. When not working, Ferrel enjoys hiking (she is planning a trek at Mount Rainier in Washington state this summer) and reading (her most-recent book, The Subtle Art of Not Giving a F*ck, by Mark Manson).
Ferrel says she has never felt limited in her ability to advance at the FAA.
"If you know your stuff and you work hard – people see that," she says. "Leadership by example – I am going to show you who I am by how hard I work."
Her mentors include fellow controller Elizabeth Barcus, who is air traffic manager of the Indianapolis control centre and president of the FAA Managers Association.
Barcus and others "encouraged me to… keep reaching and keep building up the next generation", says Ferrel.
She has run with that advice.
Ferrel volunteers at career fairs and participates in "Girls in Aviation Day" events held by Women in Aviation International, a group working to help women advance in aviation careers. She has also spoken about aviation careers to students at local schools, including Kent Career Technical Center and West Michigan Aviation Academy.
"A lot of them are interested in aviation or interested in being a pilot. But not everybody can fly," she says. "I talk a lot about air traffic… tech ops and airport operations, and other jobs that are aviation-related."
She wants students to know about the many aviation career options. She wants to inspire them.
She also has a bit of advice for women interested in such a career.
"Be on the lookout for opportunities in those doors that open, and don't be afraid to [try] something even if it is outside your knowledge base."