There have been a raft of announcements about new aerospace projects in recent months, all with UK government backing. Featuring snappy acronym-based titles like HEART, HyFlyer and H2Gear (to name but three) they promise high-tech solutions to some of the industry's enduring problems. Lately many of the announcements have – alongside the obligatory quote from a government minister – featured prominent emphasis on the decarbonisation of aviation.
On that basis you could be forgiven for believing there was a flood of new state support in the UK, partly as a response to Covid-19's impact on the industry, for research and technology projects dedicated solely to tackling aviation's contribution to greenhouse emissions.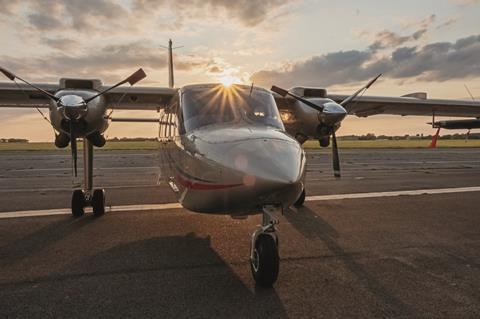 But the answer is not quite that simple. Government funding has been funneled through bodies that pre-dated the coronavirus pandemic: the Aerospace Technology Institute (ATI) and the Future Flight Challenge (FFC), both ultimately administered by UK Research & Innovation, part of the Department for Business, Energy and Industrial Strategy (DBEIS).
Additionally, neither the ATI nor the FFC is expressly tasked with the decarbonisation of aviation.
While some of the more high-profile recent projects selected by the ATI, like GKN's hydrogen fuel-cell-based H2Gear effort, explicitly set out to foster "clean air travel", the Institute equally backs projects that will improve the design, integration and manufacturing of aerostrutures or avionics and flight-control systems. More sophisticated automation, lighter parts or highly efficient wings can of course benefit an aircraft's CO2 emissions, but are not necessarily a project's primary aim.
At its core, the FFC's aim is to "encourage the creation of a new aviation system", says challenge director Gary Cutts.
"Environmental credentials run throughout this," says Cutts, adding: "Because of the size of the vehicles [we are funding] we can get things into service and prototype zero-carbon aircraft much quicker."
But the environmental aspect – to promote technologies that will help the UK reach its carbon net zero target - is one of several objectives, which also include: increasing mobility, improving connectivity and reducing congestion for people across the UK; and driving technology investment to the country by increasing manufacturing and service opportunities.
The upshot is that technologies are not researched in isolation, but as a "system of systems".
That holistic approach can be seen in a Project HEART, or Hydrogen Electric and Automated Regional Transportation. It is an initiative led by Blue Bear Systems Research that was recently awarded £3.74 million ($5.14 million) – with the FFC's contribution matched by industry.
Under the project, Blue Bear and its consortium partners will demonstrate advanced autonomous controls on a Britten-Norman BN-2 Islander that are sufficiently robust to allow single-pilot operations.
Additionally, the practicality of using hydrogen power for short-range flights will be examined with consortium member ZeroAvia.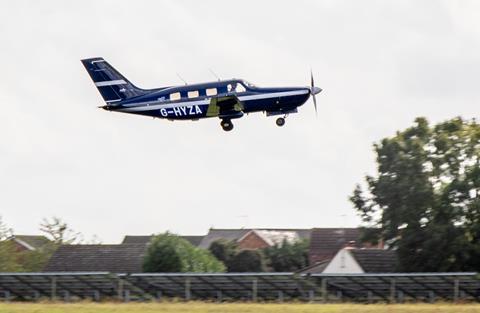 But Project HEART's approach – and by extension that of the FFC – is broader than simply looking at the changes required to the airframe, avionics or propulsion.
For example, introducing a new fuel, in this case hydrogen, needs consideration to be given to its production and distribution infrastructure – hence the presence in the consortium of green hydrogen and fuel cell developer Protium, and Highlands and Islands Airports, which runs facilities in the north and west of Scotland.
CAPACITY QUESTIONS
Scottish regional airline Loganair is also involved, to provide operational expertise, while Inmarsat will supply the satellite connectivity for the work around automation. But additional partners include Fleet on Demand, which specialises in mobility-as-a-service solutions, architects Williamson+Partners, and the Transport Research Institute at Edinburgh Napier University.
Michael Gadd, head of airworthiness at Blue Bear, says that the project is about finding ways to build a "viable, sustainable aviation business" in parts of the country where "low-capacity" routes are providing an essential service, such as those serving the Highlands and Islands region.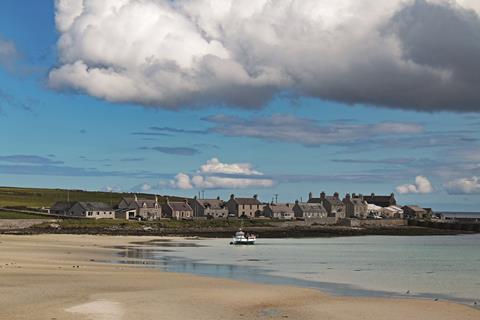 That fits with part of the FFC's remit, which is to spur the development of new markets for aviation, almost as a public service.
Although electric vertical take-off and landing aircraft developers have frequently touted the potential for air taxi services to provide better connections within cities or from a major hub airport to downtown, Cutts thinks there is a significant opportunity for larger air vehicles of between five and 19 seats to link towns which are presently under-served by rail or road links. "We could see that market becoming meaningful in the 2028-30 timescale," he says.
But he stresses that research into the demand side of the equation is an important part of the overall picture.
Aircraft are the simple part, relatively speaking, but "I have always been of the view that public perception will be the final enabler here. The technology can do it, but whether the public wants to take it up is another issue."
In other words, a project should look at the technology itself, how it can be utilised, the environment in which it will be operating, and the attitude of those who will fly in the aircraft. A system of systems, remember?
The FFC has a total budget of £125 million – to be matched by a £175 million contribution from industry – to spend in the period to 2024. So far, it has committed investment of £33.5m across 48 projects: 34 sizeable initiatives to run over the next 18 months, and 14 smaller, six-month efforts mostly around the use of drones for Covid-19-related transport.
Phase III funding of around £75-85 million is due to be announced this autumn, which will select projects that can form part of a large-scale demonstration in controlled airspace in 2024, which Cutts calls a "real-world use-case demonstration".
While many of the vehicles in development as part of the FFC will have flown individual "prototype missions" before that, 2024 will be an opportunity to fly as part of the wider system of systems, including advanced air traffic management and ground infrastructure.
There is though, almost inevitably, crossover with ATI projects. While California start-up ZeroAvia is bringing its hydrogen know-how to the HEART consortium, it is receiving a far greater chunk of funding, £12.3 million, to research hydrogen-powered flight from the ATI as the leader of a programme called HyFlyer II. And fellow HEART member Britten-Norman is a core part of another ATI-backed initiative called Project Fresson which is looking to develop a zero-carbon powertrain for the manufacturer's Islander.
A representative from the ATI sits on the FFC's advisory board, says Cutts, enabling a "free flow of ideas". But the distinction between the two is that the Challenge will not fund aerospace technology projects, he explains.
EMISSION STATEMENT
But what has changed over the past 12 months is the creation of a new body that is directly charged with cutting carbon emissions from aviation. Called FlyZero, it is an ATI-backed body with a vision for "the UK to realise zero-carbon emission commercial flight by the end of the decade".
Unveiled in July 2020, its one hundred 'employees' will be seconded from industry and academia, with DBEIS providing £15 million to cover staffing and overhead costs.
Leading the effort as project director is Chris Gear, an industry veteran whose most recent role was chief technology officer at GKN Aerospace.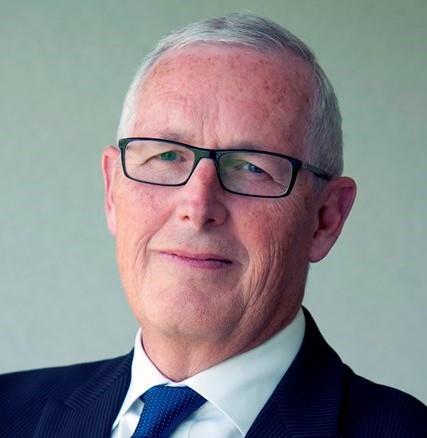 FlyZero is not wedded to any particular solution, architecture or segment, but is seeking to analyse the best way forward and then marshal resources behind that.
Gear says FlyZero's remit is to "make an independent assessment of what the right solution might be", including the business case and industrial strategy.
Due to report in December 2021, FlyZero's first year of work is divided into two partly overlapping phases: part one, the "concept phase" will last four to six months, while a "delivery phase" will have an eight-month duration.
The concept phase is intended to take the hundreds of possible solutions and "drive it down to two that we think are best for the [relevant] market sectors and desired payload and range".
Those decisions will then inform the delivery phase where that pair of solutions – likely for two different sectors – will be further elaborated, including the operational and environmental advantages, and the potential benefits for the UK's aerospace industry.
"My objective at the end of the process is to have two concept vehicles that we study in enough detail to show they could go to the next stage," he says.
TARGETED FUNDING
Should funding for the second and third years of the project become available, then the technologies outlined will be taken forward into flight testing, Gear hopes, pushing them down the road towards certification.
But the UK's approach is in sharp contrast – in scale and intent - to that of its near neighbor France. Under the country's Plan Aero to support its aerospace sector, Paris has doubled its spending on research and development activities to €300 million ($362 million) in the period spanning 2020-2022.
However, this funding increase is targeted at decarbonisaton, with emphasis on hydrogen as a preferred future fuel source.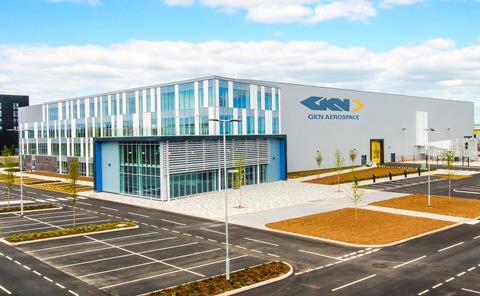 At the same time as the coronavirus pandemic has thrown the aerospace sector into disarray, Brexit also threatened to cut off another source of reseach funding for UK companies. However, the trade deal struck between London and Brussels preserves British firms' ability to participate in EU-funded research and technology projects, says the ATI.
Significantly, that includes the recently announced European Partnership for Clean Aviation, which will build on the work carried out under the Clean Sky and Clean Sky 2 programmes, and will pursue "innovative and impactful research to ensure climate neutrality by 2050".
Drawn up by Europe's aerospace sector and the European Commission, there is now a Strategic Research and Innovation Agenda for Clean Aviation, spanning 2021-2031. This is intended to "accelerate the development of disruptive technologies through simulations and integrated demonstrations of novel aircraft and propulsion configurations and systems at the aircraft platform level."
Three main avenues will be pursued: hybrid-electric and full-electric concepts; ultra-efficient architectures, and technologies to enable hydrogen-powered aircraft. The end goal is a "new breed" of regional, short- and medium-haul airliners for service entry by 2035.
In addition, UK companies can also benefit from funding through the EU's Horizon Europe initiative, which was launched at the start of February.