Normally, as part of our Top 100 analysis, we rank the 20 companies which have enjoyed the best sales growth. This time, only 19 businesses grew their revenues from the previous year, and several of these by low single-digit percentages. Almost all of the 19 are defence-focused entities.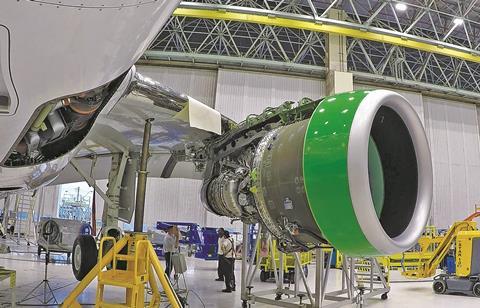 This year's leader is a bit of an anomaly. Raytheon's sales growth of over 121% is a result of the merger with the Collins Aerospace and Pratt & Whitney units of United Technologies, when compared with the legacy Raytheon business. As we noted elsewhere, the total sales in 2020 of Raytheon Technologies are considerably lower than the combined revenues of its two predecessor businesses. Still, the amalgamation of the two giants is likely to prove a long-term strategic success, giving Raytheon arguably a wider reach across aerospace than any other company, with a range spanning missiles and aero engines to avionics, aerostructures, cybersecurity and satellites.
In second place is a company we have included in the Top 100 for the first time. Mercury Systems is a US firm supplying mission-critical systems such as radio communications and jamming technologies to the aerospace and defence markets. It has been growing largely through acquisition, buying 11 businesses in the past five years. Between 2019 and 2020 it grew its revenues by more than a fifth.
Ball Aerospace and Kongsberg are the only other two companies in the ranking that saw double-digit sales growth in 2020. Ball is a relatively low-profile name, but prolific manufacturer that supplies antennas, sensors and electronic warfare equipment. Kongsberg Defence & Aerospace is the national champion of Norway, involved in many of that country's defence programmes, including contributing to the Lockheed Martin F-35. Its portfolio takes in composite aerostructures, missiles and remote air traffic control systems.
The rest of the list has some household names such as BAE Systems, Lockheed Martin and Northrop Grumman, all of which were bolstered largely by strong spending by the US and other militaries that continued during the Covid-19 crisis.
Top 100 aerospace companies ranked by revenue
1

2

Currently reading

Raytheon Technologies tops sales growth list

3

4

5