On any forecast, the easy way out is to predict a curate's egg of a year: some bits good and some bits bad. But when dealing with the helicopter industry it is probably an accurate representation of a sector that has not yet fully recovered from a downturn that has persisted for several years now.
Yes, there are bright spots – military procurement appears to be picking up, the parapublic market is not terrible – but the oil and gas sector continues to tank and sales into other segments are still listless. While it is unfair to single out Airbus Helicopters as an example of poor performance, as the largest civil manufacturer, its third-quarter figures are illustrative of a wider malaise: order intake slipped by 25% year on year and deliveries were also slightly down and showed a less favourable mix.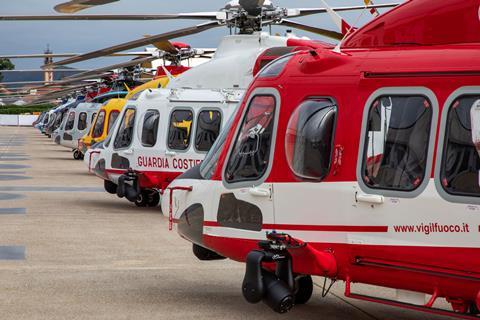 In other words, the market is pretty flat. That is likely to continue into 2020. New helicopters are in development, however, and, having missed deadlines for certification and service entry in 2019, the Bell 525, Kopter SH09, and Leonardo Helicopters AW609 should all finally crawl over the line (barring further delays, of course). Those milestones should spur further order and delivery activity, but do not expect fireworks.
Lastly, and this is more of an observation than a prediction, the Airbus Helicopters H160 – currently caught in the awkward editorial no-man's-land of pre-year-end deadlines – needs to follow up on the medium-twin's probable certification this year with some convincing sales. While the airframer took in 15 orders for the type in 2018 – and will likely have built on that in 2019 – demonstration of a robust backlog is still required. Airbus Helicopters has some way to go if its intention is to emulate or even beat the success of its rival's AW139 – currently at 1,000 deliveries and counting.