Contenders to develop a new generation of supersonic aircraft continue to advance their projects despite the coronavirus pandemic, insisting that the downturn will not derail an inevitable widespread transition to supersonic commercial flight. Companies like Aerion Supersonic, Boom Supersonic and Spike Aerospace are tweaking designs, assembling demonstrators, planning first flights and talking clean energy.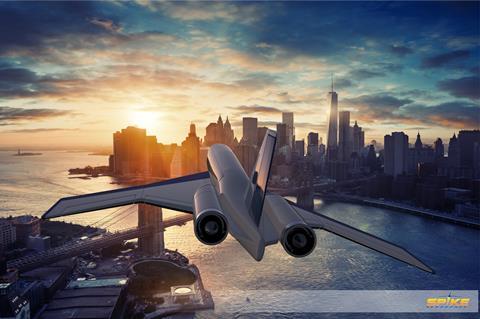 And although funding and regulatory challenges remain, executives insist that advanced computer design technologies will enable their start-ups to tackle the critical hurdles that have hamstrung supersonic commercial flight. "The software has integrated everything. It's not just a tool anymore," says Vik Kachoria, chief executive of Spike, the Boston-based firm developing the S-512 supersonic business jet. Spike is proposing a $125 million aircraft that will cruise at Mach 1.6 and carry up to 18 passengers.
"Before, it would take thousands of software engineers, literally, to sit at their desks and calculate," says Kachoria, noting such software can quickly evaluate thousands of designs. "It enables small companies to do amazing things."
Today, he says, computer-aided design programmes talk to computational fluid dynamics schemes, while multi-disciplinary optimisation "takes all these packages and connects them together".
Advanced digital tools form the foundation of Aerion, the Reno, Nevada company developing AS2, a M1.4, 8-10-passenger business jet priced at $120 million, says chief executive Tom Vice. "We have designed our entire company from day one to implement an all-digital integrated environment," says Vice. "Our approach is to become the best designers in the world up front."
Aerion's digital backbone lets it make use of technologies like artificial intelligence, digital twins (computer-generated replicas of physical items), digital threads (frameworks for linking data) and other "design optimisation tools".
"We can take that digital twin, while it's still in design, and run it through high-fidelity simulations for manufacturing, which then allows us to build the airplane simulations hundreds of times – thousands of times – before we actually build a real first article," he says.
Such tools can help Aerion mature its manufacturing processes faster, giving the company an advantage even over incumbent manufacturers that might be burdened under "decades of installed disparate systems".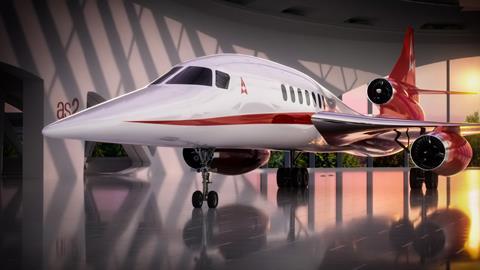 In Colorado, a third competitor, Boom, is building the XB-1, a one-third scale supersonic demonstrator of its Overture concept – an airliner that would carry 55 to 75 passengers at M2.2. "We've done about 66 million core hours of computing," founder and chief executive Blake Scholl said in a video posted this year on the website of Big Compute, an innovation and technology gathering. Thus, he said, Boom has been able to test hundreds of iterations of aircraft design, a regime that in a windtunnel would "be financially and time-wise just absolutely impractical".
Whether supersonic travel will become commonplace any time soon remains open for broader debate, but the supersonic start-ups speak confidently about the opportunity. "Supersonic travel is truly inevitable. It's only a matter of time," says Scholl.
Vice sees opportunity in the billions of hours that passengers spent annually on aircraft, and in the fact that today's commercial aircraft are no faster – and in some cases slower – than those at the advent of jet airliners in the 1950s: "Spending 12h on an airplane between LA and Tokyo at 35,000ft is not how you should spend your life," he argues.
He calls Concorde "a noble experiment" and says Aerion will address noise, fuel-efficiency and range issues that ultimately left that iconic jet unviable.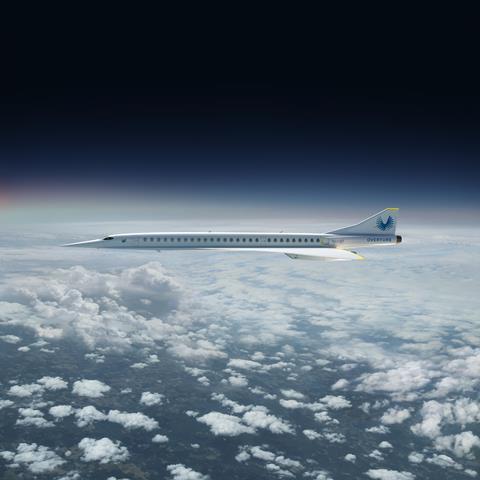 The supersonic contenders face significant design and regulatory hurdles. The Federal Aviation Administration is now working to advance new supersonic rules, but sonic booms mean the USA still bans civil supersonic flight over land.
Through advanced aircraft shaping and other design features, Spike aims to reduce S-512's sonic boom to 75 perceived decibels (dB) – like a "soft clap or muted background noise", claims the company.
By comparison, Concorde had a 105-perceived-dB boom, according to NASA, which is likewise targeting a 75-perceived-dB boom for its X-59 experimental aircraft. NASA hired Lockheed Martin to develop that supersonic jet for the purpose of evaluating public acceptance of softer booms.
"Reducing the sonic boom is a combination of factors including weight, length and speed of the aircraft," says Kachoria, a technology entrepreneur and former NASA and GE Aviation staffer educated in mathematics and physics. "By shaping the nose, fuselage, wing and tail, we can minimise the shock wave and then reduce it further by voiding the coalescing of the waves."
The S-512 will be powered by two 20,000lb-thrust (89kN) engines, have a 6,200nm (11,500km) range and an operating ceiling of 50,000ft, says Spike. It will have a 52,200kg (115,000lb) maximum takeoff weight and be 37m (121ft) long with an 18m wingspan, according to Spike.
Kachoria says the aircraft with have some "hybrid technology" that will reduce fuel burn, but declines to elaborate. Spike has worked "extensively" with one engine maker and talked to another, but has not named potential contenders. It has also partnered with suppliers for components like landing gear, composite materials and brake and landing gear systems.
The S-512's fuselage will have few windows – only those in the cockpit and a few at the front and rear – a design that reduces weight, expense, cabin noise and engineering complexity, says Kachoria. "High-definition screens" will span the S-512's cabin walls.
"This is going to be a premium aircraft for people that really need to fly and get to destinations and [that] have the financial resources," says Kachoria, adding that the S-512's operating costs will be perhaps 14% more than those of a large-cabin business jet like the Gulfstream G650.
He says Spike is also eyeing airliner variants and, without being specific, says the company has received S-512 orders. Spike employs some 50 engineers and may "announce some significant growth" in September.
By the end of 2021, Spike intends to fly a two-thirds-scale S-512 demonstrator that will prove the design's technology, stability, safety and controllability. The company hopes to begin delivering S-512s by the end of 2025. "We haven't lost any ground with this coronavirus," Kachoria says, noting that staff have been working from home.
He predicts demand for 300-500 supersonic business jets over 10 years and says future iterations of Spike aircraft will achieve "zero-carbon" status. "We all have families. We all love this planet. So we have to work towards it."
AS2 AND MACH CUT-OFF
Aerion has taken a different tack towards reducing the AS2's sonic boom. That aircraft will take advantage atmospheric conditions that can deflect booms upwards, resulting in "no noise on the ground" at supersonic speeds up to about M1.2 – the "Mach cut-off" range, Vice explains. Temperature gradients and winds affect the Mach cut-off realm, meaning that the AS2's speed must be tweaked in flight based on atmospheric data collected from satellites.
Powered by three GE Affinity engines, the AS2 will have a 60,000ft operating ceiling and reach M1.4 when conditions allow, such as when flying over water. Range will be 4,200-5,400nm, depending on speed, says Vice. GE says the Affinity engine is rated for 16,000-20,000lb-thrust.
Aerion is funded by businessman Robert Bass and by Boeing, which announced in 2019 that it had bought into the start-up.
Vice says Aerion's engineers had the challenge of ensuring the AS2 is highly efficient in three speed realms: around M0.95, in the Mach cut-off range and at faster Mach speeds. "It's a really challenging optimisation problem. We've analysed millions of design points."
In April, Aerion announced that it will break ground this year on a new headquarters and design and manufacturing site in Melbourne, Florida. Aerion aims for the AS2 to fly by 2024 and enter service in 2026, though Vice says the coronavirus has slowed some work, which may create some delays. Aerion plans eventually to produce 30-36 AS2s per year.
"We see that there is a clearly defined market for 300 aircraft over a 10-year period at the high end of the business jet market," says Vice.
Aernnova, GKN Aerospace and Spirit AeroSystems will have a hand in the AS2's structures, Honeywell Aerospace is providing avionics, Potez Aeronautique is designing doors and Safran is helping with landing gear, braking and nacelles.
Vice also envisions airline variants of the AS2 that would provide a travel experience close to that of private jets and serve high-demand routes.
He also sees demand for military derivatives, saying the AS2's altitude capability and range would make it a valuable intelligence-gathering or electronic warfare aircraft. Aerion does not have military contracts, but would develop military AS2 derivatives with open software architectures – designs that enable systems to be more easily updated, modified and linked to other systems.
Like his counterparts, Vice stresses the importance of clean technology. He says the AS2's Affinity powerplants can burn a carbon-neutral synthetic fuel manufactured from carbon dioxide extracted from air through a process called "direct air capture". He envisions a shift toward hybrid-electric propulsion in the coming decades and to all-electric supersonic flight by 2050.
He also thinks passenger aircraft will be flying at speeds close to M5 by 2040 – think Los Angeles to Tokyo in 2h. Such performance will require new temperature-resistant materials, and Vice sees promise in technologies like "active aerodynamics" or "morphing structures" – meaning aircraft structures that change shape in flight to ensure efficient aerodynamics at various speeds.
SUPERSONIC AIRLINER
Unlike its competitors, Boom Supersonic is developing a purpose-built airliner, called the Overture, which it hopes will fly in the mid-2020s. Selling for $200 million, the Overture's economics will enable airlines to sell seats at prices comparable to traditional business-class fares, Boom says. Scholl has said 500 routes have enough traffic for daily supersonic service.
But first, Boom is building its XB-1 demonstrator, which will be powered by triple GE J85-15 engines. Boom completed XB-1 static wing load tests and wing-to-fuselage mating earlier this year.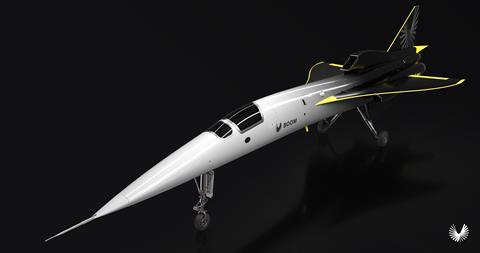 Boom says it "continues to hit milestones in engineering and manufacturing" and has continued manufacturing, with appropriate protections and precautions, amid the pandemic. "The aft fuselage is currently taking shape in our hangar," says Boom, which has said it expects to unveil the carbonfibre- and titanium-structured XB-1 this summer. "The vertical tail has [had the] internal structure installed and is in preparation for skin closeout."
Boom, which had $150 million in funding as of June 2019, stresses the uniqueness of the XB-1's engine inlet, "one of the most difficult-to-design" components in a supersonic aircraft. "The supersonic inlet on XB-1… provides stable, consistent airflow for the aircraft's engines across a variety of speeds and conditions," Boom tells FlightGlobal. "Through inlet testing, Boom proved that the inlet performance required by XB-1 to reach supersonic speed is achievable."
The inlets, adds Scholl, "have to take the oncoming M2.2 air, slow it, condition it, compress it and feed it to the engines subsonically. We confirmed the design in a supersonic windtunnel. The results matched within 1%."
Boom plans to perform XB-1 ground and low-speed taxi tests at Centennial airport near Denver and to complete high-speed taxi and flight tests from Mojave Air & Space Port in California. It has linked up with Mojave-based flight training, testing and support company Flight Research, which will provide Boom with a hangar and Northrop T-38 Talon for use as a pilot trainer and XB-1 chase jet.
Also, in space leased from Flight Research, Boom will build an XB-1 support facility, including a flight-test control room and XB-1 simulator room, it says.
"The goal of the flight-test programme is to safely expand the envelope of XB-1 to supersonic speeds," Boom says. "This will be done through an incremental build-up of the aircraft performance while being monitored by a chase aircraft."
ATTRACTING INVESTORS
The supersonic contenders have ambitious goals and, even before the coronavirus pandemic, faced numerous challenges. The virus has sparked a massive industry downturn and created more uncertainty about the future of aerospace. Still, the companies say aerospace will recover and that their aircraft will be both in demand and commercially feasible.
"Long term, I don't see that there's any impact to the [supersonic] market," says Vice, adding that he expects the industry will recover by the AS2's planned 2026 first delivery. However, because of the market volatility, Aerion has postponed plans to raise capital raise until late this year or early next.
Kachoria likewise says the current downturn "doesn't raise any questions about the importance of the project or the success of the project". He insists Spike's engineers can handle the technical challenge of developing a commercially viable supersonic jet.
"The bigger challenges are the business, and the return that investors are going to be looking for," Kachoria says. "The engineering – I'm not saying it's easy by any stretch – but that can be done."