From its early satellite ventures to its latest attempt to land on the Moon, the country has long seen space as a crucial component of its security, industrial strategy and national prestige
On 11 April last year, Israel landed an unmanned spacecraft on the Moon – but not quite in the way it hoped. Its Beresheet (Hebrew for "the beginning" or "Genesis") crashed on to the lunar surface after a seven-week journey designed to plant the nation "on the space map", "open a new horizon for the Israeli economy", and inspire youngsters to take up careers in science.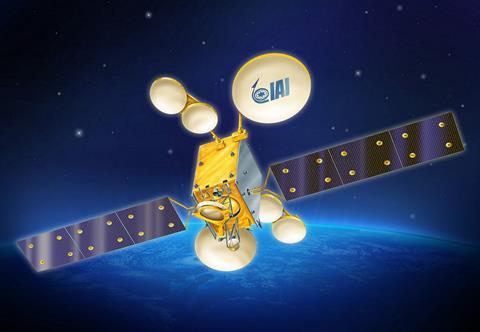 The 600kg (1,320lb) vehicle was designed by Israel Aerospace Industries (IAI) and the private organisation SpaceIL, and while the effort failed to deliver all its objectives, Israel has made a great play of the fact that it has now joined an elite group of countries – China, Russia and the USA – that have flown to the Moon, and is the only non-superpower to have done so.
However, the Jewish state is no newcomer to the cosmos, having invested in its own satellite and launcher capabilities in the 1980s in an effort to establish an independent competence in Earth observation and satellite communications. It launched its first satellite in 1988 and is one of only seven countries able to conduct its own space missions. Since then, it has sent about 70 orbiters into space.
In addition, it has partnered on a number of international programmes, including the European Space Agency's ExoMars mission, and with France's space agency to construct the Venus Earth observation satellite, launched in 2017 and intended to monitor vegetation. The country's first astronaut, Ilan Ramon, died with six colleagues in 2003's Space Shuttle Columbia disaster. He had been the mission's payload specialist.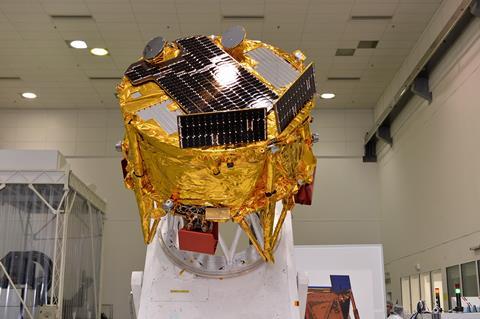 IAI is the government's space house, taking the industrial lead on all major programmes. However, Israel's other two big aerospace and defence players also play a role, with Rafael the champion of space propulsion – making tanks, thrusters and valves – and Elbit Systems specialising in electro-optical payloads, structures and communications.
Elbit has recently moved into the emerging field of so-called nanosatellites in its own right, launching its Nanova platform in December as part of a joint initiative with the USA to establish a commercial constellation. The 5kg CubeSat hosts an ultra-high-frequency communication payload providing a direct satellite link for data, voice and text messaging.
On a much bigger scale, IAI announced in January that it was to develop and build Israel's national communications satellite, Dror 1, intended to meet the country's satellite communication needs for 15 years. According to Boaz Levy, executive vice-president and general manager of the systems, missiles and space group, Dror 1 will be "the most advanced satellite ever built in Israel" with "state-of-the-art technologies" and "highly advanced digital capabilities".