We are in the worst crisis in the history of aviation and recovery seems a long way off. Tens of thousands of pilots have been furloughed or permanently laid off from their dream career, and many fear they may never sit in a commercial cockpit again. So why in 2021 would anyone in their right mind invest a six-figure sum to qualify to fly an airliner?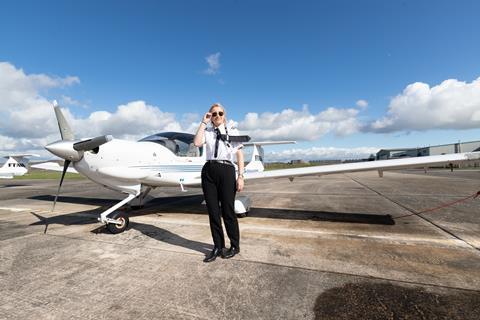 It is a question that splits optimists and fatalists. CAE, the world's largest ab initio training provider, has suggested that – with demand for air travel likely to overtake 2019 levels in the next few years, and the pandemic accelerating the retirement of older pilots – now is actually the perfect time to start a course. Several smaller schools echo these views.
However, UK pilots' union BALPA is urging aspiring pilots to think again about a cockpit career until the industry recovers. "In this situation it would be irresponsible if we did anything other than warn people to consider delaying their flight training at this time," said the association last November. "This is not a positive picture for anyone whose heart is set on entering this profession."
Cynics might suspect vested interests at play. Schools that have invested in buildings, staff, aircraft, and training devices need to fill their courses to survive. However, would-be pilots will only risk those eye-watering fees if there is a realistic prospect of a steady job and attractive salary at the end. So, for training businesses, talking up the recovery makes a lot of sense.
Unions representing airline pilots, on the other hand, need to ensure their members get first refusal on jobs when recruitment starts again, and are not priced out of the market by newly qualified aviators desperate to get onto the career ladder. They do not want the supply tap turned again on before demand has fully returned.
But for some training organisations, their deeds match their words. The UK's Skyborne Aviation has such faith in the ab initio market that it is trebling in size this year. It is acquiring one of the world's biggest flight schools, in Vero Beach, Florida, and taking on its 135 current trainees and 64 aircraft. Once the deal is concluded, the combined entity will have capacity for more than 400 students.
The mood at Europe's largest airline-run training provider could hardly be more different. Lufthansa Aviation Training (LAT) last year scrapped its ab initio programme, offering 850 students a full refund or the option to transfer elsewhere as part of a new "campus model". It says there was little or no prospect of them getting a posting with a Lufthansa Group airline in the foreseeable future.
"No-one expected what happened in March [2020], when we suddenly stopped [ab initio] training," says Stefan-Kenan Scheib, head of pilot schools at LAT. "We planned to restart in April, but ended up stopping until the end of 2020. We gave everyone the chance to step out of the contract without any costs, or we said we could send them to different flight schools that we partner with."
Unlike some schools, virtually all the students enrolled on LAT's ab initio courses were on a programme sponsored by a Lufthansa Group carrier. "They didn't have a guarantee, but there was a reasonable expectation they would get a job," says Scheib. In the end, 160 trainees terminated their arrangement, but almost 700 decided to continue their training.
LAT is now looking at relaunching its ab initio programme in 2022, but "the set-up will be smaller, with capacity reduced to the demand of this decade", says Scheib. Of the breezier predictions on the pilot jobs market from some of his rivals, he notes: "I hope they are right, but all the optimistic views we had in the past 12 months disappeared quite quickly."
Who is correct, of course, will depend on your view of when and how fast the industry will recover, and how many out-of-work pilots will seek to return to their old jobs. A student starting an ab initio course this quarter is unlikely to be looking for employment before mid-2023, when aviation could be in a very different shape, maintains Alex Alvarez, chief executive of Spanish flying college FlyBy.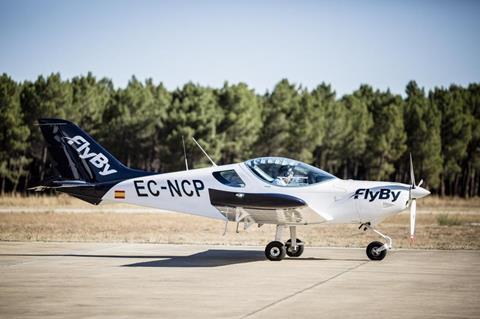 The Burgos-based academy, which offers integrated air transport pilot licence (ATPL) courses, has around 230 students on roll, with the latest cohort of 20 starting this March. "Our courses are filling up nicely," says Alvarez. Trainees come from 55 countries, from South Korea to Brazil, New Zealand to Uganda, and all are self-funded rather than being on an airline-sponsored cadet scheme.
"The self-sponsored student tends to have a long term vision," he says. "Aviation is a career where you should not be focused on the next 12 months, but on the next 40 years. It takes a minimum two years to train a pilot, more likely three. So those embarking on training now should have a view on what the jobs market will be like two to three years from now."
Another crucial factor is that many veteran pilots currently jobless will choose to retire or switch careers rather than face retraining or reapplying for positions once a recovery begins, believes Alvarez, who took over the then-struggling school in 2015. "Many of them are never coming back, so this will contribute to the demand for new pilots," he says.
Late last year, FlyBy, which operates a 19-strong fleet comprising Tecnam 2002s and 2006s and Czech Sport Aircraft PS-28 Cruisers, also bucked the gloom in the market by opening a second satellite site in Soria, taking on 30 students who had been released by L3Harris's flight school in Portugal after completing ground training.
Others too are upbeat. Sean Jacob, chief executive of FTA Global, established at Shoreham airport near Brighton 15 years ago, says that, despite wrestling with lockdown rules – which saw its Diamond and Piper training aircraft grounded for two months at the start of the pandemic – FTA has seen demand for places remain strong. "We have not really seen any fall off," he insists.
"We pushed hard on marketing and last year was our best ever, with 46 students starting in March, June, September, and December," he adds. "This year's pipeline is also strong." Although the UK has imposed strict measures to limit the spread of Covid-19, FTA has been able to keep up its flying schedule, with students and instructors wearing masks and arriving at the airport only for sorties.
Jacob shares Alvarez's confidence about a recovery. "Historically, the aviation business has bounced back from every crisis," he says. He reiterates the point that the length of the ATPL course – two to three years – cushions trainees from the current downturn. Also, he says, quiet skies – Shoreham is about 50km from the normally busy London Gatwick – mean "now is a good time to train".
Lee Woodward, chief executive of Gloucestershire Airport-based Skyborne, will not reveal who it has bought its new Vero Beach academy from. However, of the various schools in the Florida resort, FlightSafety Academy, owned by simulator specialist FlightSafety International, fits the description of a campus with more than 200 bedrooms, a swimming pool, sports fields and bookshops.
Woodward – a former British Airways pilot who was part of the management team at UK training school CTC until its 2015 takeover by L3Harris – set up Skyborne with his business partner four years ago. "Our mission was to build a bespoke training school, designed from the ground up," he says. "We wanted to use big airline methodology, with the aim of training airline pilots, not GA pilots."
Like his competitors, he thinks this is the perfect moment to embark on a training course. "I truly believe it's a good time," he says. "You might expect me to say that, but students are immune from the worst of the current market if they start now. In round figures, from point of application to graduating is going to take two-and-a-half years. The world then will be very different."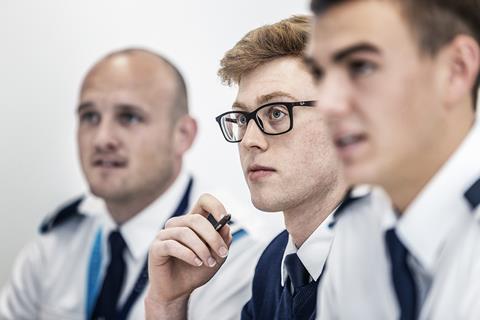 Training and simulation giant L3Harris is more sanguine. Demand for "whitetail" places on its ab initio courses – where students enroll without a guarantee of a job at the end – is down by about half on previous years, says vice-president sales and marketing, commercial aviation, Robin Glover-Faure. Meanwhile, airline-sponsored programmes have "dried up".
However, he adds: "The unknown is the rate at which sentiment will return in the second half of this year. People are looking at 2023 or 2024 for the industry to be back at 2019 levels, but the jobs market will be helped by a high level of attrition of current pilots, and less supply from the training sector. So if I wanted to be in the job market in 2023, I would look at starting training now."
L3Harris's main competitor CAE took a lot of flak from out-of-work pilots after releasing a bullish jobs market report last November, that suggested the industry would need 27,000 new pilots by the end of this year, and 264,000 by 2029. The Canadian company stands by its prediction, insisting that "age-based retirements and attrition" will contribute to the shortfall.
Until the first months of 2020, the industry had been experiencing a pilot shortage. CAE says that the "fundamental factors influencing pilot demand prior to the Covid-19 outbreak remain unchanged", with retirements of older pilots, the decision of furloughed pilots to turn to other professions, and the return of fleet growth driving demand over the decade.
Boeing last October also forecast a "robust" demand for pilots over the current decade in its latest Pilot and Technician Outlook, even though it admitted that it would take three years for airline traffic to return to 2019 levels. The airframer reckoned that the industry would need 763,000 pilots by 2039, albeit 5% fewer than its 2019 forecast.
Pilots themselves appear to be reasonably optimistic about medium-term job prospects. A poll of 2,600 commercial pilots carried out last October by recruitment agency GOOSE with FlightGlobal found that 72% think the industry will recover to its 2019 peak within three years. And two in three believe that by the middle of the decade there will again be a shortage of pilots.
However, the impact of the crisis has left many jaded about the profession. Fewer than two in three – 64% – would choose a cockpit career if they had their time again, down from 71% in the previous year's survey. Only 46% say they would recommend becoming a commercial pilot to a young person, compared with 57% a year earlier.
In many ways, along with the veteran pilots who fear that they may never work again – due to their age and the salary expectations – the pilots worst affected by the crisis of the past year are not those embarking on training courses now, but those who graduated during the pandemic or will graduate in the next months. Lacking experience, they may struggle for jobs even as traffic returns.
It is a challenge the schools we spoke to are only too aware of. FlyBy says it now guarantees its cadets a one-year flight instructor job after its ab initio course, culminating in 600h of flight experience. The company says that, as well as providing security for its current students, the scheme will provide "a sufficient number of quality instructors to support the next stage of our growth".
L3Harris has launched what it calls its Current and Airline Ready Programme, promising cadets who complete their training that they can "maintain the validity of their licence/rating and continue the development of their professional competencies" for up to two years or until they get a job. "It will position them to quickly gain employment when the recovery takes hold," says Glover-Faure.
Woodward says Skyborne recognises "we have to do everything to help these recent graduates until the market returns". As part of a "skills continuation policy", it offers former students who have not found a permanent pilot job to return for a "structured refresher" each quarter and a re-evaluation of their instrument rating at the end of the year.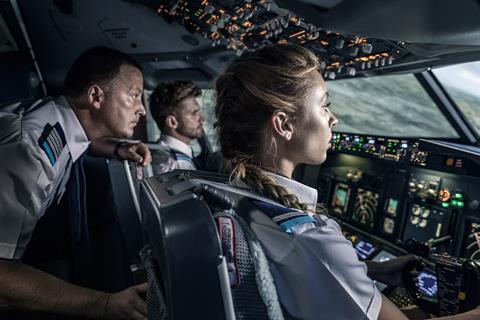 Additionally, the organisation is increasing its pool of instructors and has a sponsored instructor programme for recent trainees who commit to doing the job for two years. "That's a huge relief for many of our students," maintains Woodward. "We have to work with our graduates right now to protect them."
It might be difficult to convince a newly-qualified pilot – her heart set on flying a $100 million machine over continents and oceans, but filling shelves in a supermarket to pay back a steep training loan – that the near-collapse of commercial aviation is a blip and that, before long, airlines will once again seek out her services and those of countless other unemployed colleagues.
However, just as after the first Gulf War in the 1990s, 9/11, and the financial crash of just over a decade ago, passenger demand will come back, and, with it, demand for pilots. Notes Alvarez at FlyBy: "I have yet to meet anyone who does not agree that Covid is something we will tell our grandchildren about, but not something that will continue affecting the industry for years to come."