On 13 January 2023, two commercial airliners were on a collision course at New York's John F Kennedy International airport. A Delta Air Lines Boeing 737 with 159 people on board, destined for Santo Domingo in the Dominican Republic, had just been cleared for departure on runway 4L, and had begun its take-off roll. An American Airlines 777, bound for London, had been given clearance to taxi to the same runway.
But the American jet took a wrong turn, with the pilots unaware that they had made an error, and was crossing 4L just as the Delta aircraft was gaining speed.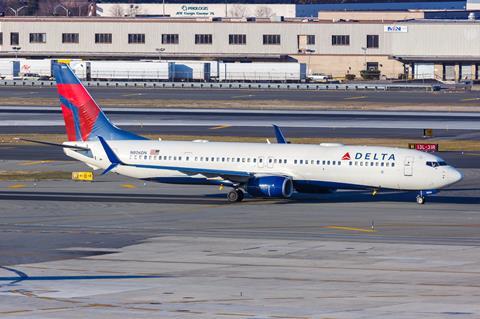 Air traffic controllers quickly noticed, and cancelled the Delta jet's take-off clearance. Seconds later, an audibly shaken Delta pilot confirmed on the radio that the crew had slammed on the brakes. He said the aircraft would return to the terminal.
The American pilots, meanwhile, continued taxiing – in the wrong direction.
The incident was the first of several high-profile runway incursions early this year that revealed issues faced by the US national airspace system (NAS) in the post-Covid-19 business environment.
LANDING CLEARANCE
A few weeks after that event, on 4 February in Austin, Texas, a FedEx 767-300ER Freighter was cleared to land on the same runway from which a Southwest Airlines 737-700 was cleared to depart. The FedEx jet descended as low as 150ft before breaking off its approach with a go-around.
Two more close calls – in Boston and Burbank – similarly left the industry asking how the links in the safety chain had been broken.
Experts soon zeroed in on the culprits: technology breakdowns; the drain of institutional knowledge; lack of experienced staff; and a choke on funding for critical infrastructure modernisation.
After the aviation industry hit the pause button in 2020 due to the pandemic-driven drop in demand – laying off many employees, encouraging others with decades of experience to retire early, and grounding aircraft to reduce cash burn in response to travel restrictions – many in the industry miscalculated the speed at which customers would return in the USA.
That left a dearth of qualified workers across the industry to deal with the 2022 influx of passengers, desperate to travel once again. Workforce experience and attrition, also known as "employee churn", has been identified as a major risk factor across all work groups.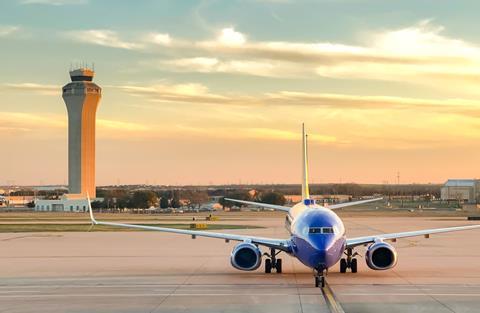 Airlines, vendors, airport infrastructure and air traffic control (ATC) were not prepared to deal with the effects of the pent-up demand for travel. The industry then ramped up hiring, but those new employees lacked the experience of the workers who were lost.
"It's not just new pilots, it's new everybody," Air Line Pilots Association, International president Jason Ambrosi says.
The incidents earlier this year, each of which narrowly avoided disaster, led to a Federal Aviation Administration (FAA) "Safety Call to Action" in February, in which then-acting administrator Billy Nolen tasked a team to examine the US aerospace system's structure, culture, processes, systems and integration of safety efforts.
According to the FAA, on any given day some 45,000 flights criss-cross the USA – up to 5,400 aircraft are airborne at peak hours – with 2.9 million people travelling through the nation's airports daily. Those figures are all set to rise.
"Now is the time to stare into the data and ask hard questions," Nolen said. "We must ensure that our structure is fit for purpose for the US aerospace system of both today and the future."
The following month, the FAA held a safety summit in Washington DC attended by 200 leaders from across the industry. Its goal: "to examine what additional actions the aviation community needs to take to maintain our safety record".
The uptick in incidents, Nolen said, were "concerning" and leaders needed to "examine which mitigations are working and why others appear to be not as effective as they once were".
"As a safety community, we must pay attention to the events of recent months," he added. "What is the system trying to tell us?"
RUNWAY INCURSIONS
By late June, the FAA had logged over 800 runway incursions in 2023 – more than four events a day. That rate is on a par with 2022's full-year figure of 1,696.
Most of the incursions are low- or no-risk, says US National Transportation Safety Board (NTSB) chair Jennifer Homendy.
"But it only takes one," she adds.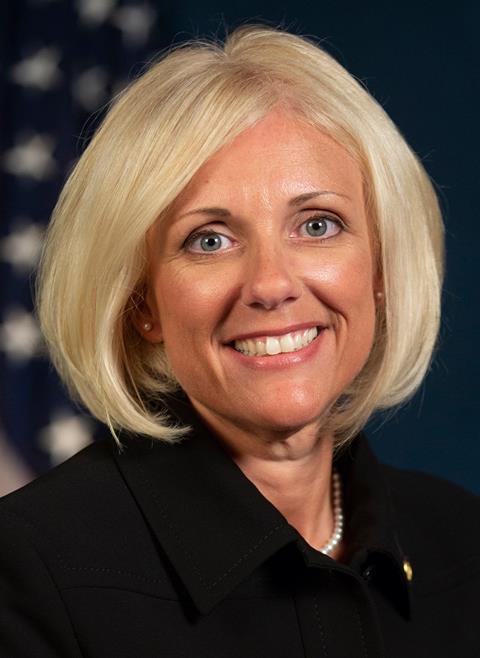 "The absence of a fatality or an accident doesn't mean the presence of safety," Homendy says. "There have been far too many close calls and near-collisions recently, any of which could've had devastating consequences with precious lives lost."
In addition to the serious runway incidents this year, the NTSB is also investigating two wrong-runway landings in June 2022.
"One was a cargo plane in Tulsa with two crew members on board. The other was a passenger flight in Pittsburgh, where 174 people were at risk," she says. "And we're investigating two significant events that occurred in December on the same day, both in Hawaii. One was a severe turbulence incident that left 25 people injured. In the other, the aircraft came within several hundred feet of hitting the Pacific Ocean."
What is frustrating, Homendy adds, is that the NTSB has numerous open safety recommendations from previous accidents that have not been implemented. One is 23 years old.
"These recent incidents must serve as a wake-up call for every single one of us, before something more catastrophic occurs," she says.
These incursions can be traced to a few causes, and one focus is on air traffic controllers, the FAA's police force on the ground and in the sky, whose job it is to prevent metal from getting bent. Rich Santa, president of the controllers' union, the National Air Traffic Controllers Association (NATCA), told the March safety summit that ATC employment is at a 29-year low.
"There are pressure points. The industry has recovered faster than we thought, and we must acknowledge that. We have staffing and funding delays system-wide."
That creates a host of issues for the 16 million-plus flights – of which 10 million are commercial passenger flights – that operate over the USA every year.
"We are 1,200 certified professional controllers less now than we were 10 years ago. That demands a reduction of efficiency to contest the safety risks that are introduced," he added.
Nolen said the FAA plans to hire 1,500 new controllers this year and 1,800 in 2024, and to push forward the modernisation of the national airspace system.
According to the regulator's Air Traffic Control Workforce Plan, submitted to the US Congress in May, at the end of fiscal year 2022 the FAA's controller staffing consisted of 10,578 certified professional controllers, 943 certified professional controllers in-training, 1,897 developmental controllers, and 275 ATC academy students, for a total controller headcount of 13,693.
That is almost 1,000 controllers fewer than actually needed. The target headcount is 14,633, which includes an additional 298 supervisors.
On 23 May, two months after the FAA safety event, the NTSB held its own safety roundtable, during which about 30 industry representatives discussed ways in which collaboration between the most disparate of aviation industry stakeholders could be made possible.
The conclusion: there are few quick wins. Participants repeatedly called for additional training and funding, both of which require a longer horizon.
"Air traffic control is the mastery of an art," controller and NATCA national runway safety representative Bridget Singratanakul says. "It takes time."
While the projected workforce increase of more than 3,000 additional controllers in the next two years – as heralded by interim administrator Nolen – is welcome, "only 60% of [new controllers] will be fully certified in three years", Singratanakul says.
TRAINING TIME
Training time can vary widely, depending on candidates' experience and aptitude, ranging from two-and-a-half years to more than five.
"As controllers, vigilance is our big key," she says. "Every time I key up that mic, that control instruction at that point in time is the most important decision of my life."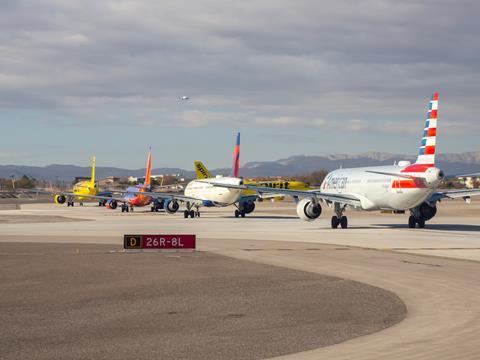 The Department of Transportation's Office of the Inspector General said in a June report that the FAA "has made limited efforts to ensure adequate controller staffing as critical air traffic control facilities continue to face staffing challenges".
"Most FAA-critical facilities are facing controller staffing challenges, which have increased as operations return to pre-pandemic levels," the report reads. "[The] FAA also has yet to implement a standardised scheduling tool to optimise controller scheduling practices at air traffic control facilities," it adds.
FAA officials also disagree on how to account for trainees when determining staffing numbers, "even as critical facilities face a shortage of operational supervisors and traffic management co-ordinators".
In addition, Covid-19 led to training pauses, which increased certification times, putting more strain on the system.
"While the United States has one of the safest air traffic systems in the world, the lack of fully-certified controllers, operational supervisors and traffic management co-ordinators pose a potential risk to air traffic operations," the report says.
Pilots often complain about "distractions" that increase their workload, and thus interfere with their ability to concentrate on the job at hand.
The introduction of 5G mobile telephony bands, which created industry-wide confusion in early 2022 as to whether aircraft radio altimeters could be relied on to be accurate, and the January outage of the "Notices to Air Missions" safety documentation system, which the FAA uses to manage flights and send out critical information to airspace users, are two recent examples.
LACKING EXPERIENCE
Airlines have also been bringing in new pilot candidates by the hundreds to fill flightdeck seats that older, experienced crew vacated during the pandemic. As airlines push those candidates through training, the lack of experience creates a bottleneck, and insecurity.
Pilot unions also criticise the airlines for putting profits ahead of safety.
"Safety is first until economics come into play," says Casey Murray, president of the Southwest Airlines Pilot Association. "At that point safety drifts a little bit."
But that is an impression industry officials are eager to quash. Safety, they say, is at the centre of all aviation operations.
All parties agree that insufficient funding is a major roadblock to any improvement. Earlier this year, the FAA handed out more than $100 million in grants to help 12 airports upgrade their systems, improve infrastructure, add lights and markings, and redesign taxiway and runway intersections to prevent dangerous incursions.
The funds are part of the regulator's runway incursion mitigation programme, initiated in 2015, which identifies airports with risk factors that might contribute to dangerous incidents. These can include taxiway complexity and airfield layout.
Still, that is not nearly enough to solve all the issues.
About $3.3 billion would be needed annually to upgrade airports across the USA to make a significant and sustainable positive impact on safety, says Justin Barkowski, vice-president of regulatory affairs at the American Association of Airport Executives.
"There are some pretty big funding gaps between what we're getting and what the needs are," he adds.
"Safety is taken for granted until something happens," says the FAA's executive director of accident investigation and prevention Kimberly Pyle. "We know how hard we struggle to get whatever resources we can to move safety forward, and we are all stressed because of that struggle."
Later this year, Congress is expected to approve legislation to fund the US aviation regulator for the next five years. The $100 billion FAA re-authorisation act sets out the issues it must work on, with modernising the NAS among the regulator's top priorities.
Drafts of the legislation also include provisions to support industry staffing goals and test new aviation technologies. The bill was introduced into the Congress in June, and must be approved by the end of September, before the current fiscal year ends.
"What keeps me up at night is the next family that I have to talk to when we go on-scene to investigate an accident," Homendy says. "It's that next family, and the investigators I talk with on-scene who say, 'We've seen this before, we have issued recommendations on this that haven't been acted upon'.
"It's heartbreaking, especially for the investigators, when they see that."