A comprehensive report by an independent review committee has found the US national airspace system (NAS) and air traffic control organisation (ATO) full of risks for potential accidents.
The safety review team (SRT) was called into action earlier this year following several near-catastrophes in which aircraft came close to colliding. Those incidents, which occurred at some of the busiest airports and airspace in the country, shed light on an air traffic management system that is chronically understaffed, underfunded and in serious need of meaningful overhaul.
The review team, composed of six aviation professionals, including a former Federal Aviation Administration head and National Transportation Safety Board chairperson, said in a 15 November letter to FAA's new administrator Michael Whittaker that it found "several significant challenges that inject risk into the NAS".
Perennial lack of funding is "eroding the margin of safety and increasing risk in the system", making "the current level of safety unsustainable", says the letter.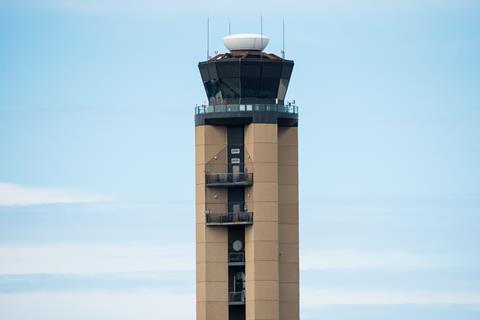 "Generally, [air traffic organization] operates robust policies, procedures and programmes to manage safety risk and enjoys a just safety culture," the 52-page report reads. "However, these serious incidents illuminate significant challenges to the provision of air traffic services by the ATO. These challenges – in the areas of process integrity, staffing and facilities, equipment and technology – all have ties to inadequate, inconsistent funding."
"Together, these challenges contribute to increased safety risk and should be regarded as incident precursors," the report adds.
The FAA responded to the blistering report by saying it "welcomes… and will thoroughly review the recommendations", without elaborating in detail. "We appreciate the team's time and expertise to help us pursue our goal of zero serious close calls."
It is well-known that the US aviation regulator has long suffered under budgetary issues, which have led to technology breakdowns, training backlogs and staffing shortages. The reasons are complex and historical and include a wave of retirements in recent years and the loss of workers who departed in the wake of the Covid-19 pandemic.
"Primary contributors to the ATO's staffing challenges include inadequate air traffic controller and technical operations staffing models and significant budget constraints," the report says. "If unaddressed, the ATO will be unable to maintain current capacity, let alone expand and modernise the system. The understaffing that currently exists within the ATO places additional strain on the system, further eroding the margin of safety and increasing risk."
'HISTORICALLY HIGH' OVERTIME
Many air traffic controllers have been working "historically high" amounts of overtime, leading to absenteeism, lower productivity and fatigue. Often, sectors are combined, controllers throttle down aircraft volume and managers, who should be conducting oversight, are called on to assist stretched workers.
"To maintain safety, air traffic is slowed or metered in the combined airspace so that each air traffic controller has fewer airplanes to manage. Inclement weather, combined with staffing shortages, prompts traffic management initiatives like ground stops and adjustments to the number of miles required between aircraft, significantly reducing capacity and causing considerable delays."
There are currently 1,000 fewer fully certified controllers than in 2012, even though the complexity of operations as well as the traffic those controllers have to manage has increased, the report says.
Former FAA acting administrator Billy Nolen promised earlier this year to hire more controllers to alleviate the bottlenecks, but the report says planned recruiting targets remain insufficient.
"Only hiring 1,500 air traffic trainees in 2023 and 1,800 in 2024, as intended by the noted agreement in the annual Controller Workforce Plan provided to Congress, does not adequately satisfy system needs with regard to complexity, growth and trajectory," the report says.
When retirements are added into the mix, the hiring plan "produces a negligible improvement over today's understaffed levels" by 2032.
CRUMBLING INFRASTRUCTURE
Ageing air traffic control infrastructure – including facilities, equipment and technology – are also in desperate need of improvement, the report says.
"Federal budget processes and constraints have led to inadequate, inconsistent reinvestment in legacy systems, and new systems have failed to deliver significant new capabilities/efficiencies or replace older systems," the report says. "Consequently, the FAA has not gained significant efficiencies from innovation and continues to utilise facilities and equipment far beyond their planned service life without regular updates or maintenance."
In some cases, "the technology is so old that the FAA is losing workforce technical expertise as senior workers retire and younger workers have little incentive to learn outmoded technology".
Some equipment used by controllers is no longer produced, some manufacturers no longer exist and the FAA can not obtain spare parts if those systems. A January outage of the "notice to air missions" system forced the FAA to stop all domestic departures, delaying more than 33,000 flights.
"This incident is an example of the risk and disruption that can result from the FAA being forced to reactively respond to a problem with a NAS system, rather than take a proactive approach to resilience and reliability," the report says.
Buildings in which controllers work are also in poor shape, with some employees having to walk up several flights of stairs to the top of control towers because of faulty elevators. Water leaks can cause the facilities' systems to fail, and heating and ventilation system breakdowns are common in the 60-year-old structures.
TEN INCIDENTS
Ten aviation incidents between October 2022 and February 2023 led to the creation of the safety review team in May 2023. These included an incident in January, when two commercial airliners were on a collision course at New York's John F Kennedy International airport. An American Airlines airliner took a wrong turn and crossed a runway on which another aircraft had already been cleared to take off.
A few weeks later, in Austin, Texas, a FedEx Boeing 767-300ER Freighter was cleared to land on the same runway from which a Southwest Airlines 737-700 had been cleared to depart. The FedEx jet descended as low as 150ft before breaking off its approach with a go-around.
Two more close calls – in Sarasota and Burbank – similarly left the industry asking how the links in the safety chain had broken.
Coupled with inclement weather, as occurred during one of the busiest travel weekends this past June, the fragile and overstressed air traffic control systems can break down completely, leading to days of delays and cancellations for thousands of flights.
Both the FAA and the NTSB have held safety summits to address the issues. But stakeholders – including pilot and controller unions, airlines and aviation officials – agree there are no easy answers and that more funding is required.
"At current funding levels, the FAA has insufficient resources to carry out its portfolio of responsibilities," the report concludes.