Even as they begin the journey towards developing so-called sixth-generation platforms, the companies behind Europe's existing trio of fighters are enjoying a surge in demand for their current offerings.
If partnership models forged since late last decade remain intact, there will be two future European combat aircraft programmes, each involving three nations.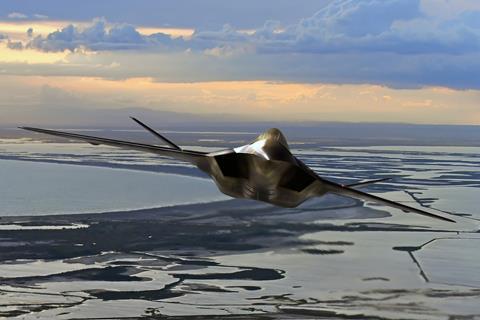 France, Germany and Spain are poised to enter the demonstrator phase of their Future Combat Air System (FCAS) activity, which should deliver a New Generation Fighter (NGF) for use by 2040. Meanwhile, the UK is leading the Tempest effort, with Italy and Sweden as partners, aiming for service introduction from 2035. Concept and assessment-phase work is scheduled to start later this year.
Opinion is very much divided regarding the duplication involved in these seemingly largely parallel projects, which appear to have similar constructs and desired outcomes. In addition to delivering a new fighter, each aims to develop supporting unmanned assets and new-generation air-launched weapons, operating within a so-called combat cloud environment.
Exponents are firmly of the view that in order for a new-generation European combat aircraft to be effective, and competitive on the export stage, only a single project can be pursued.
Speaking during the Royal Aeronautical Society's online Air Power conference last December, Italian air force chief of staff Lieutenant General Alberto Rossi pointed to the non-recurring cost penalty associated with nations having diverged to develop both the Eurofighter and Dassault Rafale.
"If we won't be able to merge in a single programme, which would be the best option for everybody from an operational perspective, then we should make those two systems as interoperable, integrated, standardised and capable to connect to each other," he said.
Speaking earlier this year, Dassault chief executive Eric Trappier voiced concern over the consequences of including Spanish firms within the FCAS effort, diluting what had originally been envisioned as a 50:50 split between the French company and Airbus Defence & Space. Once implemented, changes made solely to satisfy national workshare requirements mean "it becomes difficult for Dassault to play the role of the prime contractor [on the NGF]", he said.
At the same time, German unions complained about the lack of high-value work for the nation's industry, and that a planned lone demonstrator for the design will be French-built.
MTU Aero Engines and Safran recently came to an agreement to include ITP Aero as part of their propulsion partnership for the NGF, with what Safran chief executive Olivier Andries described as "no compromises at all".
Having secured a recent funding boost from the UK government, the Tempest programme is advancing well and has received strong backing from Italy and Sweden, at both a government and industrial level.
INTERNATIONAL PARTNERSHIPS
The UK's new Defence and Security Industrial Strategy document underscores the importance of sustaining a domiciled combat air capability, while also embracing international partnerships over traditional exports. On Tempest, London is also "exploring important co-operative opportunities with Japan", it notes.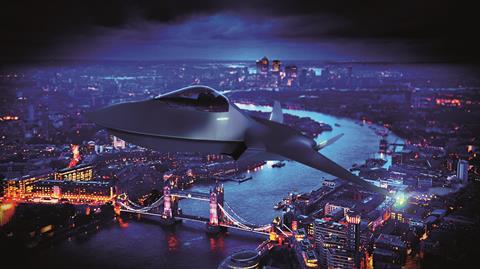 Ultimately, the defence industry champions and governments of each nation involved in the current two efforts are determined to retain the skills and jobs associated with fighter manufacturing: all six have final assembly lines, and such security of supply seems likely to remain a prerequisite.
As such, a single, unified project seems unlikely to be capable of sustaining current activity levels at Airbus, BAE Systems, Dassault, Leonardo and Saab.
Asked during MBDA's annual results briefing in late March whether the guided weapons specialist would prefer to be supporting a single effort, chief executive Eric Beranger told FlightGlobal: "Yes, it would be easier. There are two programmes. Some people like it and some people don't like it. We are supporting our customers on both sides – we are simply doing our job."
Caution regarding a future merger is also urged by some due to the complexity of the four-nation Eurofighter construct, industrial inefficiency of the NH Industries NH90 transport helicopter project and complicated joint requirements which caused problems on Airbus's A400M airlifter. The difficulty and consequences of building in compromises to suit all players are also evident when viewing Lockheed Martin's long-term struggle to control costs and support systems for the F-35.
Arguably, competition is also a good thing.
In late April, all three current types were formally pitched to Finland, as Helsinki received best and final offers for its HX requirement. The Rafale, Eurofighter Typhoon or Saab Gripen E could be victorious later this year, if they can overcome competition from the F-35A and Boeing F/A-18E/F Super Hornet/EA-18G Growler.
Four of these contenders – excluding the Gripen – also are pursuing an opportunity with the Swiss air force, with a selection decision expected by mid-year.
Combined, the requirements are likely to total around 100 new combat aircraft, representing a valuable income stream and supporting production continuity prior to the arrival of sixth-generation models.
Also of note in the Finnish and Swiss contests are the nations' central requirements to be able to independently support their aircraft in a time of crisis. To do so, both have requested the option to perform final assembly of part of their new fleet in-country, and to establish their own maintenance capabilities.
Additionally, direct and indirect offset programmes will help Helsinki and Bern to develop their domestic defence industrial capabilities. Such requirements appear to be at odds with the so-called "best athlete" models touted for both FCAS and Tempest, where partners will only participate if they can demonstrate top-level capability.
So, which bidder will benefit most from the pending selection decisions in the two European nations?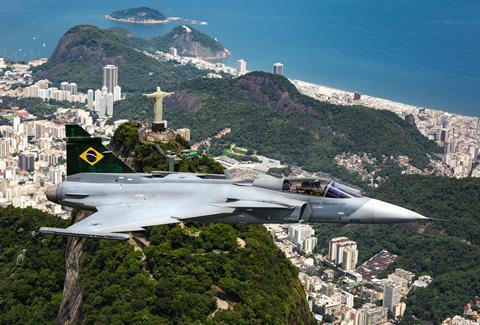 Arguably, Saab is the most in need of a victory, given that its most recent international success with the Gripen – a Brazilian deal for 36 E/F models – was signed in October 2014. The Latin American nation followed Sweden in ordering the type, with Stockholm to field 60 single-seat examples.
EXPORT SUCCESSES
The four-nation Eurofighter consortium's last export deal was signed with Qatar in December 2017, with the 24-aircraft buy following hot on the heels of Kuwait's April 2016 deal for 28 Typhoons. Closer to home, Germany last November approved a follow-on Project Quadriga buy of 38 Eurofighters to replace its Tranche 1 production examples.
Dassault, meanwhile, has had a spectacular 2021 to date, thanks to a pair of export successes.
In January, Greece confirmed an acquisition of 18 Rafales, including a dozen to be drawn from the French air force's inventory and transferred during the course of this year. Paris also ordered 12 replacement aircraft, with these to be delivered in the F3R operating standard during 2025.
Then, in April Egypt announced a follow-on order for another 30 examples, in a step which will boost its fleet size to 54: second only to the French air force.
Cirium fleets data shows that the three contenders are evenly matched in terms of their current order backlogs: with the Rafale (101) narrowly leading the Gripen (96) and Typhoon (90).
But in terms of current active fleets, Eurofighter leads the way, at 514 aircraft, trailed by the Rafale (208) and Gripen (161).
Developed for partners Germany, Italy, Spain and the UK, the Typhoon's international success began with Austria, which acquired 15 Tranche 1 examples via a 2007 agreement. In September the same year, Saudi Arabia signed a 72-aircraft deal with the UK. Oman also took 12, via a contract finalised in December 2012.
Beyond its current production deals for Germany, Kuwait and Qatar – all of which include the provision of active electronically scanned array radars – the Eurofighter consortium could yet secure a repeat order from Spain, which is looking at taking a new batch, and potentially yet more for Berlin.
Talks are also continuing over a long-term enhancement programme which will add further new technologies to the type. These could include some elements being pursued for the FCAS and Tempest projects.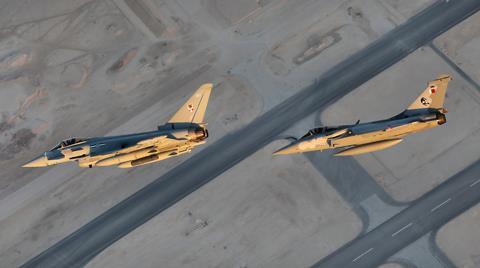 Having long failed to attract an export buyer for the Rafale following its domestic introduction in 2001, Paris at last brokered a first sale in February 2015, when Egypt signed for 24. After barely pausing for breath, it added Qatar just three months later, with Doha to take 36.
India, which had picked the type for its ill-fated 126-unit medium multi-role combat aircraft need, signed for a more modest 36 in September 2016. Deliveries started late last year.
Recent sales successes will safeguard production for the rest of this decade, and further examples for the French military are scheduled to be added between 2027 and 2030, as part of a planned fifth production tranche.
The C/D version of Saab's Gripen is today in use with the air forces of the Czech Republic, Hungary, South Africa, Sweden and Thailand. Despite having delivered its last example of the model in 2015, Saab continues to offer it for export customers.
But greater prospects exist with the new-generation Gripen E, the first examples of which have been transferred to the Brazilian and Swedish air forces for evaluation, ahead of service entry later this decade.
Brazil, which ordered its locally-designated F-39E/Fs following the December 2013 outcome of its F-X2 contest, is widely expected to acquire further batches. As part of the deal, Saab is conducting a major technology transfer activity with in-country partner Embraer, including the establishment of manufacturing and final assembly capabilities.
Unusually, Saab is the only bidder in the Finnish contest to have disclosed the contents of its final offer: 64 Gripen Es, plus two Bombardier Global 6000-derived GlobalEye surveillance aircraft.
Whatever the outcome of the contests in Finland and Switzerland, along with further opportunities in nations like Canada and India, it is clear that continued solid investment in the Gripen, Rafale and Typhoon means Europe will benefit from the introduction of enhanced capabilities – even if their more ambitious sixth-generation plans fail to take off as planned.