Before becoming head of diversity at global airline association IATA, Jane Hoskisson already knew better than most what it was like to work in industries that lag wider diversity, equity and inclusion (DE&I) trends.
"My whole career could probably be described as 'heavily male-dominated industries' – so, tobacco, pharmaceutical, oil," she says of sectors where she previously worked in a variety of human resources roles.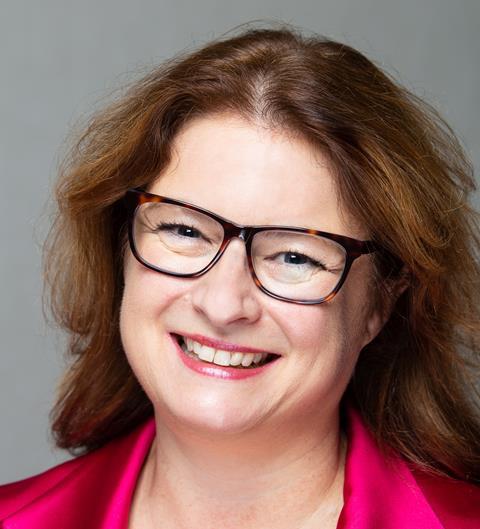 Crucially, some of that pre-aviation experience gave Hoskisson exposure to "organisations who have been purposeful and deliberate in changing that balance".
Her role today is facilitating a similar change in an airline industry that is finally making progress on DE&I issues, but is still currently dominated by men in the best-paid jobs.
SURPRISING SITUATION
Indeed, when Hoskisson moved to the industry eight years ago – initially as IATA's director of learning and development and since 2019 as its director of talent, learning, engagement and diversity – she was "really surprised it wasn't a topic we were talking about as much as I'd perhaps seen in other industries".
That surprise partly stemmed from Hoskisson's belief that embracing DE&I helps to create fundamentally better and more successful companies.
"Research will tell you that if you have true diversity, you have better business results," she says.
A need for change within the airline industry was formally recognised by IATA in 2019, when it launched two key initiatives under Hoskisson's guidance: the 25by2025 programme and the Diversity and Inclusion Awards that are handed out at the association's annual general meeting.
While the headline target of the 25by2025 initiative is to increase the number of women in top airline roles, Hoskisson says that the core of the programme involves regular meetings where airline members share "good practices" around making entire workforces more diverse and inclusive.
"One of the things we are trying to do is connect airlines," she says. "The mantra we have is that in the space of diversity and inclusion, we collaborate, we don't compete.
"The industry needs to be attractive to future generations – and it needs to be attractive to a diverse group in future generations," Hoskisson says.
Helpfully, an increasing number of airlines are being convinced by that argument.
PANDEMIC EFFECT
"What's really surprised me about the pandemic is we went into it with about 48 airline signatories [for 25by2025]… we're at 77 now," she says. "During the 18 months of the pandemic we actually had a lot of people reach out to us and say 'we really want to build back with diversity and inclusion in mind'."
That is important, Hoskisson says, because research shows the pandemic has adversely impacted women far more than men, as they struggled to balance their work lives with other tasks such as home-schooling and caring for others.
"What I am so proud of is that airlines are recognising that," she says. "They are recognising that it is super important to build back and be mindful and purposeful about diversity and inclusion."
The Diversity and Inclusion Awards, meanwhile, have become one of the key events at IATA's annual gathering, as the industry seeks to highlight its progress on the issue.
And in 2021, more than ever, the stories of standout women and businesses – this year's winners were Air India executive director Harpreet A de Singh, McLarens Aviation aviation engineering consultant Lalitya Dhavala, and Japanese carrier All Nippon Airways – were a welcome example of positive aviation narratives.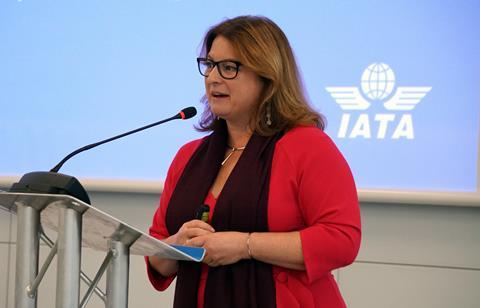 "Despite all the bad news [during the Covid-19 crisis], it's really important that we celebrate the successes," says Hoskisson. "We always talk about how 'you can't be what you can't see' and of course that's why the awards are so important, because it's highlighting these very inspirational people and companies that are doing this really strong work on furthering the diversity, equity and inclusion agenda."
While much of IATA's work on the issue focuses on gender, Hoskisson is also clear that diversity encompasses a much wider range of considerations.
"The reality is that you can't talk about gender without looking at the other elements of diversity and inclusion," she says.
FULL REPRESENTATION
Hoskisson gives the example of "under-represented minorities" in an airline's particular geography, insisting that "if you haven't got that representation [within your workforce], you're not really looking after the whole gamut of diversity, equity and inclusion".
Ultimately, it is about "making sure you don't exclude anyone – that [employees] feel they can bring their best selves to the workplace", she states.
Hoskisson is also keen to stress – particularly to those sceptical about DE&I efforts – that progress on the issue "doesn't mean we're going to alienate" any groups. "It means we're going to be diverse and we're going to make sure everyone is brought in on the journey," she says.
Hoskisson highlights the work of one airline, that pitches its gender diversity target among senior leadership as being "not less than 40%" male or female.
"I like that mentality… because there may well be times where you have airlines that have more than 50% women in their senior leadership teams, and that shouldn't be the norm either."
And on the subject of senior leadership, Hoskisson is clear about who can make the biggest difference to the industry's progress on DE&I.
"None of this can happen without senior leadership looking in the mirror and really role-modelling the change," she says. "And that's about more than lip service – it's about proactively looking at their talent and making choices.
"The airlines that are doing this brilliantly have got really strong leadership with their CEOs, who are saying: 'This has got to change; I'm prepared to challenge and I'm prepared to ask questions'."