European helicopter rivals Airbus and Leonardo continue to eye a future alliance similar to their NH Industries (NHI) venture to address proposed NATO requirements for a next-generation rotorcraft.
The pair are already working together on a European Defence Fund-backed scoping study to understand the technologies that will be needed to build a future helicopter for service entry in the 2030s.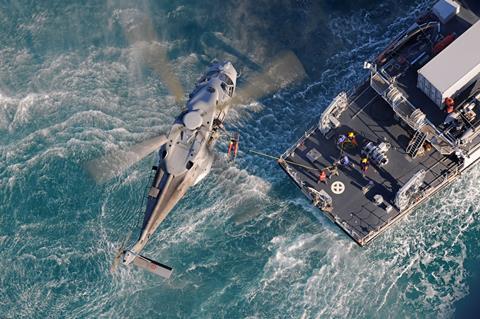 Work under the first phase of the European Next Generation Rotorcraft Technologies framework will conclude in the coming months, with a tender for a follow-on project likely to be launched this year or in early 2023.
"From the European perspective we have to get one step ahead if we really want to move forward as a European industry," says Leonardo Helicopters managing director Gian Piero Cutillo.
"We are working with Airbus Helicopters – it is an important player for the all aspects we might need; it has to be part of the picture."
Bruno Even, chief executive of Airbus Helicopters, says the current activity should "put us in a position to answer to the second call [for proposals]".
That is likely be more tightly focused on specific "techno bricks" which would need to be matured to support any future aircraft development that is spun out of the NATO Next Generation Rotorcraft Capability (NGRC) project.
Six nations – France, Germany, Greece, Italy, the Netherlands and the UK – are leading the NGRC work; between them Airbus and Leonardo represent the majority.
Preliminary specifications for the NGRC aircraft include a maximum take-off weight of 10-17t, a cruise speed of 180-220kt (333-407km/h), capacity for 12-16 troops, and range in excess of 900nm (1,650km).
However, the project is still in its infancy having only been launched in November 2020; an agreement to formalise the effort is due to be signed by the six nations later this year.
But should a development programme eventually materialise, Even sees it as highly likely that Airbus will again be working alongside its Italian counterpart in a similar construct to NHI, which produces the NH90 troop transport and maritime helicopters.
Airbus is the largest shareholder in NHI, followed by Leonardo and then Fokker, which is the aerospace champion for the Netherlands.
"If it [a requirement] comes one day we need a European solution. We have demonstrated with the NH90 that we are able to partner as European industry," he says.
"Depending on the outcome of the NGRC working group we consider we should be able to do the same."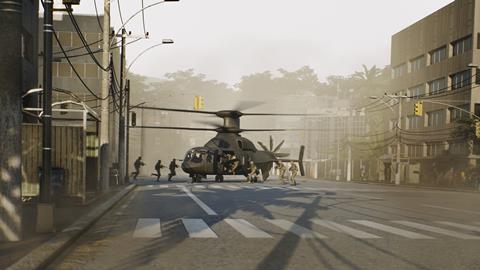 However, Even points out that it is too early to say whether it could be addressed with the evolution of a traditional helicopter or a more revolutionary concept.
"All of the options are on the table. I know that whatever the option will be we need a European solution. To be competitive in the worldwide market [European industry] needs to be involved in the military market," says Even.
Potential operators will need to evaluate carefully whether the advantages of high-speed performance outweigh the higher capital and operating costs of such a platform, he says.
"But we have to consider that at some point at time the answer will be yes, and if it is yes, we will have to be prepared." Technologies being matured as part of the Airbus Racer civil technology demonstrator could also play a part, Even suggests.
The picture is made more complicated by links between the Italy and the UK and the US Army's Future Vertical Lift (FVL) programme.
London in February signed an agreement with the USA around future rotorcraft requirements and Leonardo recently submitted to the Italian defence ministry a study into high-speed rotorcraft it had carried out with Lockheed Martin, whose Sikorsky subsidiary is proposing two co-axial compound helicopter designs for FVL.
Cutillo declines to reveal the report's findings, citing confidentially agreements with its customer. "For them it was an opportunity to gain knowledge on one of the technologies they are aware of," he says. "It helps our customer to understand, together with Lockheed Martin, the pros and cons [of its design]."
A second phase of research is to be commissioned this year under Italy's "Future Fast Rotorcraft initiative", according to budget documents rleased last year.
A winner of the US Army's current Future Long-Range Assault Aircraft contest is due to be announced in July, with the Sikorsky-Boeing Defiant X facing off against Bell's V280 Valor tiltrotor. Whichever platform is selected would then clearly have huge advantages in the export market.
However, Cutillo cautions that it is too early to say what Italy may require from any future helicopter. "It will depend very much on the desire and specification of the customer," he says.