Airbus Helicopters has strengthened its transmission production and overhaul capabilities with the acquisition of a major gearbox and component supplier for the H135 and H145 programmes.
Finalised on 1 January following regulatory clearance the previous month, the deal sees the airframer purchase ZF Luftfahrttechnik from ZF Friedrichshafen for an undisclosed amount.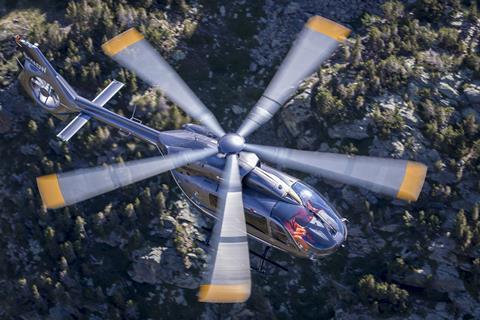 The Kassel-Calden, Germany-based business will be rebranded as Airbus Helicopters Technik. It supplies the main gearbox for the H135 and has a share in the H145 – assembled at the manufacturer's Donauworth plant – plus produces the tail rotor gearbox for the Tiger attack helicopter.
"With this new entity, we will be able to improve our service offering for our customers including key partners like the German Bundeswehr, thus addressing their MRO needs faster with an increased level of integration," says Christoph Zammert, executive vice-president customer support and services at Airbus Helicopters.
In 2021, the unit generated revenues of €94 million ($99 million) and employed more than 450 people. Airbus Helicopters announced the acquisition in June.