Airbus Helicopters has launched an upgraded main gearbox for the H225 as the airframer continues to invest in the heavy-twin in order to "raise safety standards and reduce the maintenance workload" for customers.
Called the eMGB – the 'e' stands for 'enhanced' – the new gearbox will take the component's time before overhaul (TBO) to 2,000h from 1,000h at present, according to two sources briefed on the upgrade.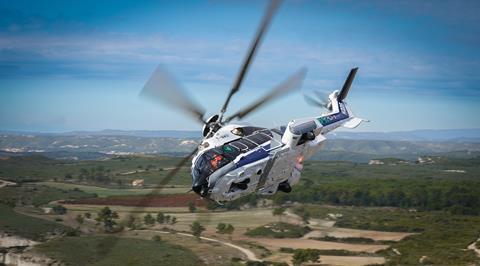 Airbus Helicopters says it has obtained certification for the eMGB, which has been installed on all new-build H225s since the beginning of 2023.
"This certification is made possible through a new design and technological breakthrough in the monitoring system and the gearbox underwent a successful severe testing phase," the airframer says.
"This enhanced MGB will provide increased robustness and alleviate the maintenance plan of the H225."
Designed for both the civil and military variants of the H225, the eMGB will be installed during a helicopter's next transmission overhaul event. Retrofits of the updated component are already under way, says Airbus Helicopters.
Although the housing and interfaces of the eMGB do not differ from its predecessor, a service bulletin is required to install a new monitoring system, the manufacturer adds.
The heavy-twin's MGB has been the focus of scrutiny since the fatal 2016 crash of an H225 (LN-OJF) off the Norwegian coast after the main rotor separated from the aircraft, killing all 13 on board.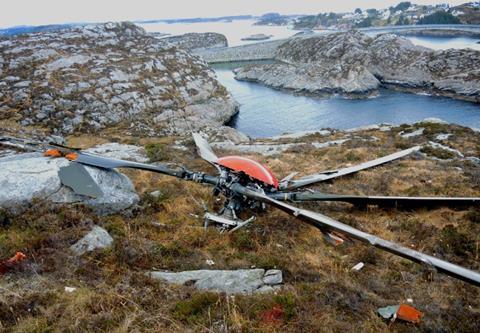 Investigators blamed the accident on the catastrophic failure of the MGB due to sub-surface cracking and fracture of a bearing race.
In the wake of the Turoy tragedy and the rotorcraft's subsequent grounding, Airbus Helicopters and the European Union Aviation Safety Agency mandated a series of 'safety barriers' to enable the H225's return to service.
These included more frequent inspections of the MGB, shorter life limits on some components, and the elimination of one bearing supplier, among other measures.
Despite this, the H225 has yet to make any significant return to the oil and gas industry where it once shared a duopoly for long-range missions alongside the Sikorsky S-92. It remains essentially excluded from operations in the crucial North Sea region.
Although the Super Puma continues to lag in the civil segment, the military M variant is still bringing in orders, with France, Singapore and the United Arab Emirates among recent customers. In 2022, the airframer logged 14 commitments for the type.

Dominic Perry is deputy editor of Flight International but also contributes extensively to flightglobal.com. Although specialising in the coverage of the helicopter industry, he has written on most topics in aerospace – be they commercial, defence or business aviation. In addition, there has been an increasing focus on the decarbonisation of the industry and zero-emission flight initiatives.
View full Profile