Europe's helicopter manufacturers must be willing to collaborate on a future medium-class multirole rotorcraft programme to meet the needs of the continent's military customers, according to one industry leader.
Bruno Even, chief executive of Airbus Helicopters, says that the company "should be ready to partner and co-operate on such a European programme to answer the needs of our European customers."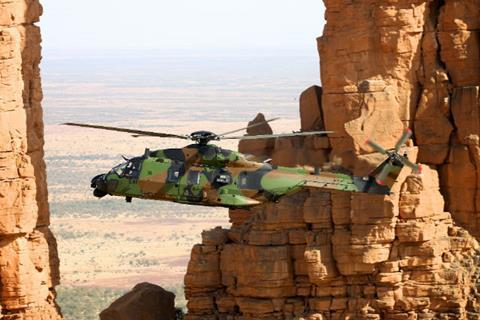 NATO forecasts suggest that at least 1,000 helicopters will need to be replaced by member states in the coming decades, excluding those operated by the USA. These range from legacy platforms like the Aerospatiale SA330 Puma to early examples of in-production types such as the NH Industries NH90 and Leonardo Helicopters AW101.
In October, five NATO members – France, Germany, Greece, Italy and the UK – signed a letter of intent to develop and acquire the next generation of medium multirole helicopters, to enter service in around 2035-2040.
While several of those countries, notably Italy and the UK, have expressed interest in the US Army's Future Vertical Lift programme, Even believes Europe should look to launch its own development in order to preserve its "strategic autonomy" at an industrial level. In addition, European requirements may not match those of the USA, he says.
Even points to the launch of the NH90 programme in the 1990s, which was driven by discussions around common requirements at NATO level. NH Industries is three-way consortium comprising Airbus Helicopters, Leonardo and Fokker.
"It is good that our military customers are starting these reflections," he says. "Industry needs a long-term view on these requirements."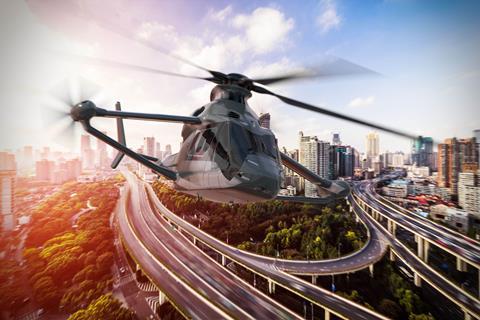 Currently neither Airbus Helicopters or its European counterpart Leonardo have a high-speed military helicopter in development, lagging behind US rivals Bell and Sikorsky, which are developing their respective V-280 Valor and SB-1 Defiant designs (the latter with Boeing) for the FVL programme.
However, Airbus Helicopters is developing its Racer aircraft – a compound civil helicopter which is part of an EU-backed effort and which will make its first flight at the end of 2021.
Even says the Racer's architecture, which combines a main rotor with two pusher propellers mounted on V-wings, could "be the basis" of a future military design.
But he stresses that conversations with its French and German customers are focused on short-term requirements around the NH90 and Airbus Helicopters Tiger attack helicopter.