Airbus Helicopters intends to be the "voice of reason" in the emerging market for electric vertical take-off and landing (eVTOL) aircraft, arguing that the industry is making too many unrealistic promises about service entry.
Bruno Even, the airframer's chief executive, says there are considerable challenges to be overcome, notably around safety, before passenger operations can be contemplated.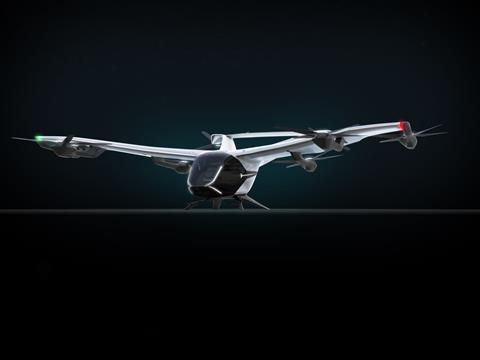 "I see some new companies claiming that they will be able to start some commercial operations in the relatively short term.
"I prefer to be honest: I don't see this happening in '24, or even in 2025," he says.
Airbus Helicopters is developing the CityAirbus NextGen as the company's offering in the eVTOL space, building on the learnings from two previous prototypes: the original CityAirbus and the Vahana built by Airbus's Acubed Silicon Valley unit.
CityAirbus NextGen is currently in the detailed design phase, which should enable assembly of the initial prototype to begin this year, leading to first flight in 2024.
"Based on this flight-test campaign we consider that we will be well-positioned to launch a programme and start progressive commercial operations," says Even. Airbus has previously suggested the CityAirbus NextGen could enter service around 2026.
He insists the company is positive "on the long-term perspective" for eVTOL operations with a "mass market" developing progressively.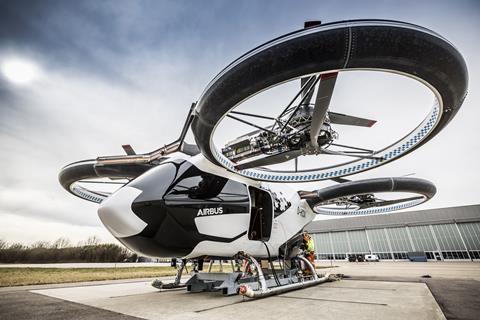 "We want to position ourselves as one of the future leaders on this market – but we also want to be the voice of reason in this market based on all our experience, skills, competencies and technology."
Even says Airbus Helicopters views eVTOL aircraft as a "complement" to its regular rotorcraft "and there could be some overlap".
A low noise signature and zero-emission propulsion will make eVTOLs well-suited to urban operations, he says, but adds: "At the same time we don't see these eVTOL platforms replacing the helicopter when it comes all-weather-conditions missions or higher levels of payload."
Meanwhile, the airframer will in the coming years continue flights of its DisruptiveLab technology demonstrator following the light-single's maiden sortie earlier this month.
DisruptiveLab is designed to mature technologies to deliver a 40% reduction in CO2 emissions from light helicopter operations and is intended to include a hybrid engine.
Even says the programme will adopt a "step-by-step approach" to its flight-test plan. "If I just refer to the powerplant, the objective is to have a hybrid propulsion capability and this is not necessarily the case for the first flight."
No details of the programme's suppliers have so far been released, although FlightGlobal understands that long-term propulsion partner Safran is providing the engine.
This year will also see the delayed first flight of the Racer high-speed technology demonstrator following its power-on milestone in December.

Dominic Perry is deputy editor of Flight International but also contributes extensively to flightglobal.com. Although specialising in the coverage of the helicopter industry, he has written on most topics in aerospace – be they commercial, defence or business aviation. In addition, there has been an increasing focus on the decarbonisation of the industry and zero-emission flight initiatives.
View full Profile