Argentina is to acquire a pair of remanufactured Sikorsky SH-3H Sea King helicopters to bolster its navy's fleet.
Signed off by Buenos Aires in the final days of December, the contract with US firm Carson Helicopters is valued at a total of $12.8 million and includes training and spare part provision covering two years and 500 flight hours.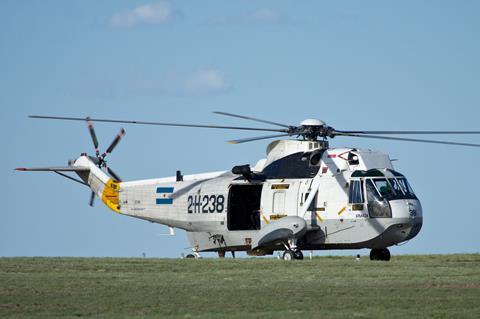 Argentina says the purchase will "complement the current rotary wing naval fleet" and increase the service's operational capacity, particularly in the far south of the country.
Cirium fleets data records the Argentine navy as currently operating four examples of the legacy rotorcraft type.
Carson Helicopters has a total of 20 Sea Kings in its inventory, according to Cirium data, with an average age of almost 52 years.