The Royal Australian Navy (RAN) will receive 12 new Sikorsky MH-60R helicopters from mid-2025 to mid-2026, following a contract award from the US Navy (USN).
Sikorsky parent Lockheed Martin confirmed the delivery timeframe in a statement about the deal, which is being conducted under the US government's Foreign Military Sales (FMS) process.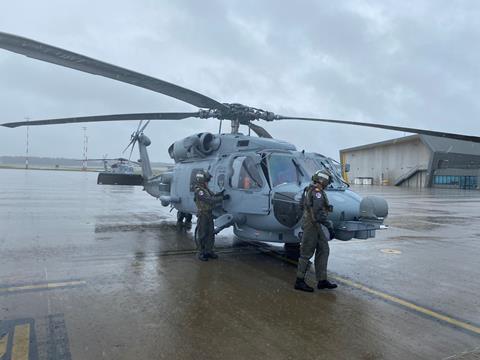 Lockheed's statement follows a US contract disclosure in late August that the USN had awarded Lockheed $504 million for the work. Lockheed makes no mention of the sale's value, but the original FMS case in October 2021 valued the 12 rotorcraft at $985 million.
"Built upon a decade of partnership with the United States Navy and Lockheed Martin, the MH-60R 'Romeo' multi-mission helicopter provides the Royal Australian Navy with an unparalleled maritime aviation platform," says RAN Rear Admiral Peter Quinn, Head Navy Capability.
"The versatility of the MH-60R to conduct a wide range of missions, combined with the world-class support provided by our partners, was a significant factor in the decision by the RAN to make an additional investment in MH-60R under the SEA 9100 Phase 1 programme."
SEA 9100 Phase 1 calls for a new logistics support helicopter to replace six NH Industries MRH90s (the Australian designation for NH90) that are being retired.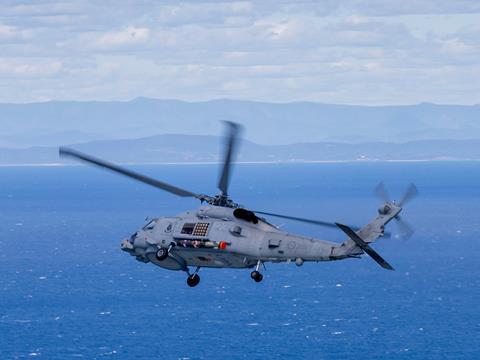 The 12 helicopters will join the 23 MH-60Rs in the RAN fleet. The RAN formerly operated 24 MH-60Rs, but one was lost in a crash in October 2021. In May 2022, Canberra had said that it will obtain 13 MH-60Rs, with one being a replacement for the lost helicopter.
Based in Nowra, Australia, RAN MH-60Rs have accumulated more than 30,000h embarked on ships.
In addition to the new MH-60Rs, Australia could obtain 40 UH-60M Black Hawks, which would replace troubled NH90s in Australian army service. The Black Hawk sale is valued at $1.95 billion and includes a broad range of additional equipment and services, according to the US Defense Security Cooperation Agency.