Bell has completed the programme of record for Bahrain's acquisition of 12 AH-1Z attack helicopters.
The completion follows the delivery of Manama's final AH-1Z to the US Naval Air Systems Command in December 2022, says Bell.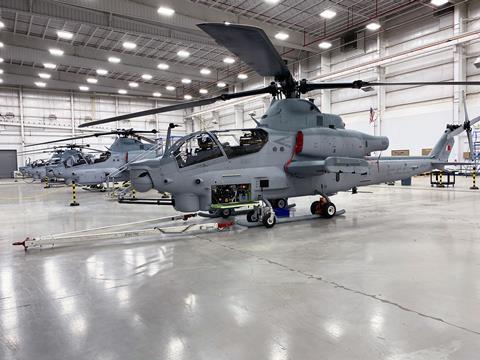 In 2018 Manama ordered 12 AH-1Zs via the US government's Foreign Military Sales (FMS) process. The deal had an estimated value in excess of $900 million.
Bell adds that the US government's Defense Contract Management Agency will organise the delivery of the final six helicopters this year.
The helicopters will be operated by the Royal Bahraini Air Force.
"Congratulations to the Kingdom of Bahrain on obtaining the latest generation of the AH-1Zs," says Mike Deslatte, Bell vice-president and H-1 programme director. "As a leader in the region, Bahrain's defensive capabilities will be further bolstered by the advanced technologies of the Viper."
Bell will continue to work with Manama on post-shipping inspections and re-assembly, thus ensuring the rotorcraft meet the configuration defined by the FMS case. Bell will also provide lifecycle support.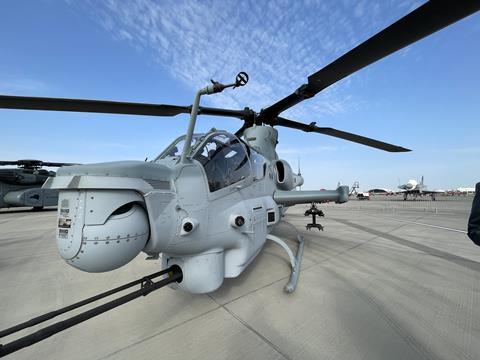 In April 2018, the US Defense Security Cooperation Agency detailed a potential package including Lockheed Martin AGM-114 Hellfire air-to-surface missiles and BAE Systems APKWS II precision-guided rockets. The aircraft – which carries a 20mm cannon beneath its nose – can also be armed with Raytheon AIM-9 Sidewinder air-to-air missiles.
Bell is also under contract to supply four AH-1Zs and eight UH-1Y transport helicopters for the Czech Republic, with deliveries slated for 2023.
Following the end of the US Marine Corps programme of record in 2022 with 189 AH-1Zs handed over, the H-1 programme now relies on export deals.