Bell sees opportunities in the Asia-Pacific for its full range of helicopters, from the entry level 505 to the advanced 525 Relentless, which is on the verge of US certification.
The 505, a key focus for the Bell in the Asia-Pacific, is proving an effective replacement to the 206 and has a price point that can entice potential private helicopter pilots to obtain the type, says Sameer Rehman, managing director Asia-Pacific for Bell.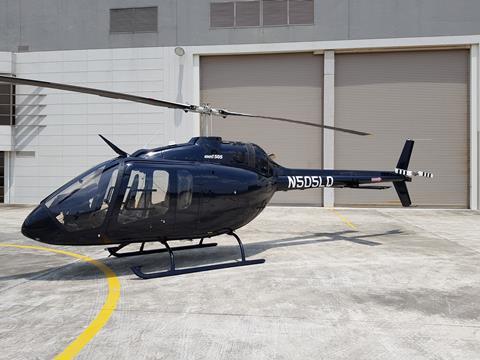 "It's enticing the non-owning public to come out and actually own a helicopter for the first time," says Rehman. "The Bell 505 has been able to trickle down into those folks who have been sitting on the fence and wondering whether to buy a helicopter."
The 505 also has significant potential as a trainer. In May 2022, South Korea decided to procure 40 examples for training army and navy pilots. Rehman, whose previous role in Bell covered the Middle East, adds that Jordan will replace its training-rolled Robinson R44s with 505s, and the United Arab Emirates' Horizon International Flight Academy uses the type.
FlightGlobal spoke with Rehman at the recent Seoul ADEX show in South Korea.
Rehman declined to discuss specific South Korean requirements but says that Bell sees several opportunities with parapublic agencies in the country. The company can address the parapublic space with type such as the 407GXI, 429, and the Subaru Bell 412EPX.
Rehman is especially upbeat about the 429.
"We have been promoting the 429 across most segments," he says. "The ones near and dear to our hearts in this part of the world are the corporate segments in the Philippines and Indonesia. India has also seen incredible success with the 429."
The type has also won business in the region's parapublic space, particularly with law enforcement agencies.
"The 429 will continue to be our benchmark for light twin operations," says Rehman.
Rehman also touched on the 525, which he indicates is on the verge of Federal Aviation Administration certification. In the Asia-Pacific, he sees the 525 serving as a VVIP helicopter for heads of states and major corporate users, and in the offshore oil and gas market.