Australia has issued a request for proposals (RFP) for a requirement to obtain a fleet of light helicopters for use by the country's special forces.
Proposals for Canberra's Project Land 2097 Phase 4 requirement will be evaluated by the end of 2020, says Australia's Department of Defence. The RFP's release follows a request for tender earlier this year, which followed a request for information (RFI) in September 2018.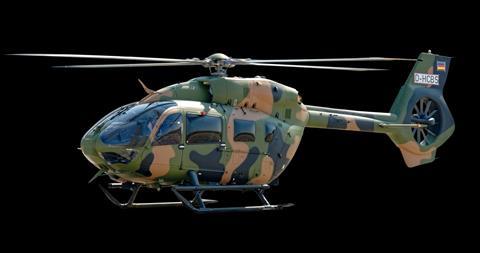 Three bidders have publicly announced their interest in the requirement, which is understood to be for 20 helicopters.
Two companies, Babcock Australia and Hawker Pacific, have selected the Bell 429 rotorcraft for separate bids. In July, Airbus Helicopters said it will work with 20 partners in a grouping labelled "Team Nightjar" to pitch the H145M.
Canberra expects a significant degree of local involvement in the project.
"Australian industry have unique capabilities to offer the ADF [Australian Defence Force] and the broader global military light helicopter market in the design and manufacture of aviation systems," says defence minister Linda Reynolds.
"Small Australian companies are already competing on the world stage, providing innovative solutions to special mission aircraft. The opportunity to harness these skills and grow them through collaboration on the special operations helicopter will benefit the ADF and local defence industry."
According to the 2018 RFI, Canberra wants in-service helicopters – both commercial and military platforms – "optimised for dense urban environments", and which can be deployed by a Boeing C-17 strategic transport.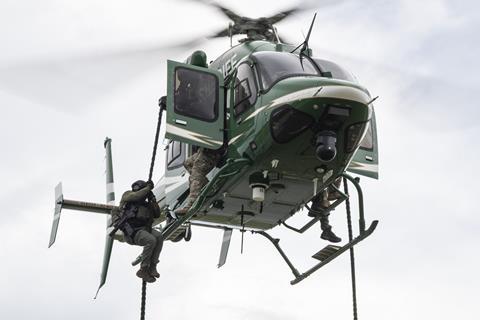 The system must be capable of deploying with intelligence, surveillance and reconnaissance equipment and weapons. Missions will involve the insertion and extraction of special forces, fire support for small teams, hostage recovery, and tactical observation.
Given the evolving technological and security environment, "minor modifications and the development of new capabilities" are anticipated annually.