CHC Helicopter has completed the acquisition of Babcock's offshore oil and gas aviation business for £10 million ($13.7 million) even though it has yet to receive clearance from competition authorities in Australia and the UK.
As a result, operations in those two countries, plus that in Denmark, will be held and managed at one remove from the new owner until clearance is received.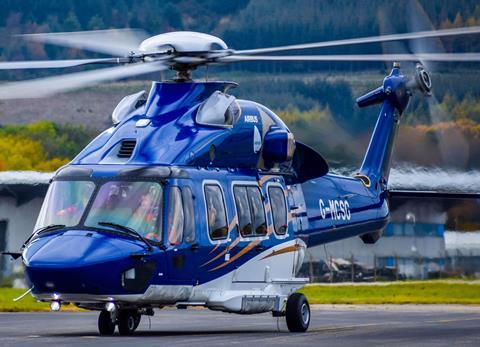 CHC says the deal – announced in March – expands its fleet by around 30 aircraft, increasing capacity across its global operation.
"This acquisition is a great success, opening new and broader opportunities for CHC both in existing markets like Australia and the North Sea, and in new areas," says David Balevic, CHC chief executive.
But choosing to complete the acquisition prior to gaining clearance in key jurisdictions is not without risk, not least that the Babcock business is a loss-making one.
Babcock says the unit made a pre-tax loss of £2 million on revenue of £154 million in the 12 months ended 31 March; underlying operating profit stood at £2 million.
Accounts for the UK operation alone, covering the previous financial year, show a pre-tax loss of £21.5 million on turnover of £102 million, driven in part by a £5.2 million exceptional item relating to loss-making contracts.
Babcock's involvement in the sector dates from its 2014 acquisition of Avincis, giving it a presence in both the offshore and helicopter emergency medical services (HEMS) segments.
However, the expected returns never materialised. Speaking on a half-year earnings call on 30 July, chief executive David Lockwood said: "We have to accept that the expectations for Avincis acquisition in 2014 have not played out. The growth we were hoping for didn't occur and profitability through competition have been under pressure for a number of years."
Babcock continues to mull options for "certain elements" of the HEMS business, including possible divestment.