Offshore operator CHC Helicopter has a huge opportunity to grow through becoming closer to its customers and "better understanding their pain points", according to the oil and gas specialist's new chief executive.
But in return it needs those customers to pay higher rates if the industry is to bring in the new helicopters required to service future demand.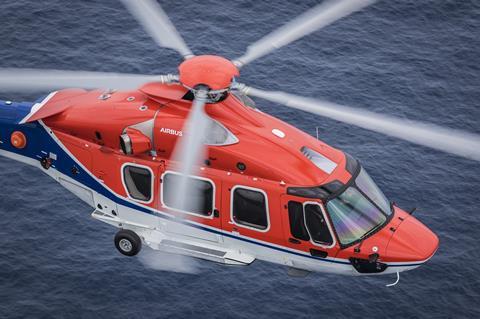 Jorn Madsen took over at CHC – which includes both the helicopter operation and MRO provider Heli-One – in February this year following the departure of predecessor David Balevic.
One month into the role, Madsen is pleased with what he has found.
"It's a super-exciting industry, with some really exiting people that I have met at CHC," he told FlightGlobal in Atlanta on 6 March. "It's an industry that has been in distress but also an industry that is on its way up again."
Propelled by higher oil and gas prices – Brent crude currently sits at around $85 a barrel – the offshore helicopter industry is seeing rising demand from its customers.
Madsen sees "a lot of opportunities in the space" for CHC, in part through becoming "more customer-centric" – understanding clients' concerns and "finding solutions for those".
However, that may require different thinking, he argues: "One of the questions I'm asking myself is whether we are in aviation or services to the oil and gas industry; maybe aviation is a means to an end."
Previously chief executive of Maersk Drilling, Madsen sees his time running the Danish firm as helping to hone CHC's strategy.
The Maersk role saw him "changing a company that was much about equipment and people into a business that is about solving problems for customers" – a shift he thinks CHC can learn from.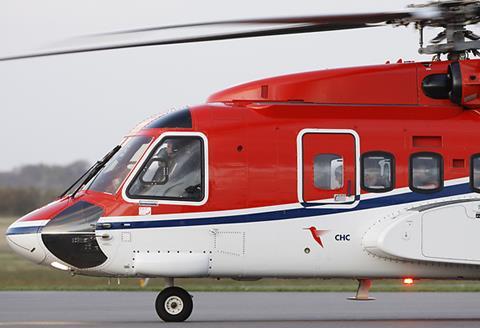 CHC "already solves a lot of problems" for its clients, he says, "but I think we can be more consistent in doing it and being better at selling that to our customers".
Although Madsen points out that it is too early in his tenure to say how that might translate into organisational or operational change, he says it may be shaped by how CHC views itself.
"Are we a company who provides seats for offshore workers to go on and off platforms, or are we a company that ensures that people are available to make sure that offshore activities take place as uninterrupted as possible?
"It is two different ways of looking at the same question. If you take the last [view], new answers will come out. I'm not sure what they will be, but they will allow us to be able to better service our customers."
CHC's fleet is currently "adequate" for the amount of work it has, but Madsen is cognisant there is "less and less capacity available".
And should further expansion be required, end-users will need to pay accordingly, he argues: "I think generally the industry needs to see rate increases to go into leases on new-build helicopters."
While rates have risen, Madsen says they are still not sufficient. "If you cannot go out and finance new helicopters, then the rate increases are not enough.
"If you want to have a sustainable industry, then the rates you have on a longer-term basis should be enough to finance and operate new helicopters."
One means to achieving that could be through industry consolidation, creating larger companies with more bargaining power.
But Madsen sees that process as only delivering value "if it creates stronger units that can provide a better service in a more efficient way". Unless it fulfils those goals, "I don't see that it in itself necessarily creates a better situation".
Prior to Madsen's arrival, CHC had attempted to drive consolidation, buying the offshore transportation business of Babcock in the UK, Australia and Denmark. However, that merger was halted by UK competition regulators with the unit since sold to Ultimate Aviation.

Dominic Perry is deputy editor of Flight International but also contributes extensively to flightglobal.com. Although specialising in the coverage of the helicopter industry, he has written on most topics in aerospace – be they commercial, defence or business aviation. In addition, there has been an increasing focus on the decarbonisation of the industry and zero-emission flight initiatives.
View full Profile