Sikorsky has secured a launch order for its S-92A+ upgrade kit, with Canada's VIH Aviation Group signing a four-unit agreement for the fleet of its operating unit Cougar Helicopters.
Key elements of the upgrade include a new main gearbox with increased run-dry capability, plus an increase to the maximum take-off weight (MTOW), rising to 12,250kg (27,700lb) from 12,000kg currently.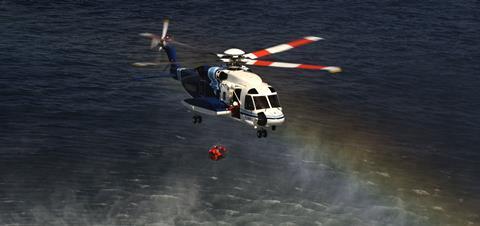 In addition to the upgrade kit, Sikorsky is also incorporating the modifications into new-build S-92 helicopters as the B-model variant. In addition to the MTOW increase and new gearbox, the more powerful -8A6 variant of the type's GE Aviation CT7 engine is also available, alongside avionics improvements.
"The S-92A+ and S-92B programmes demonstrate Lockheed Martin's commitment to the commercial business and to our customers," says Sikorsky commercial systems and services vice-president Audrey Brady.
"This programme will enhance safety and lower operating costs, and we are honoured to work with VIH as our launch customer."
VIH Aviation says it is "pleased" to be the lead customer for the S-92A+ kit, which will improve the fleet's "performance and capacity".
Sikorsky anticipates the S-92A+ kit will be delivered by 2023 and the S-92B helicopter in 2025.
Cougar Helicopters, which is 40%-owned by Bristow Group, has been operating the Sikorsky type since 2004.
In addition, Cougar has the unfortunate distinction of being involved in the biggest loss of life involving the type, when an S-92 on an offshore crew-change mission ditched and sank off Newfoundland in 2009 following the loss of oil pressure in the main gearbox. Seventeen of the 18 passengers and crew aboard died in the accident.