Germany is free to try for a second time to acquire heavy transport helicopters for its armed forces, after a court ruled that while the way an earlier procurement was halted was illegal, it could still be ended without a winning bidder being chosen.
The decision by the Dusseldorf higher regional court on 15 December upholds a March ruling by the Federal Cartel Office into last September's abandonment of the STH competition.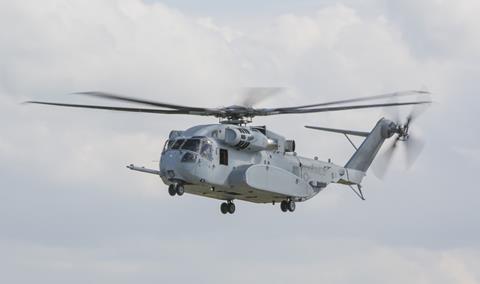 Stopping the acquisition process, the German defence ministry argued that bids from Boeing and Lockheed Martin – the only two contenders for the requirement – were over-budget.
Even though it said the defence ministry was within its rights to halt the procurement, the Federal Cartel Office found that the way the procurement costs were calculated had been bungled, particularly in relation to the required customisation of the helicopters.
That decision was appealed by the defence ministry and Lockheed, which owns Sikorsky. However, the Dusseldorf court rejected both those efforts.
With the previous acquisition now finally over, Germany is free to restart its attempt to buy a replacement for its fleet of elderly Sikorsky CH-53G/GA/GS helicopters.
FlightGlobal's latest World Air Forces directory records 80 of the 1960s-era transports as still being used by the German air force.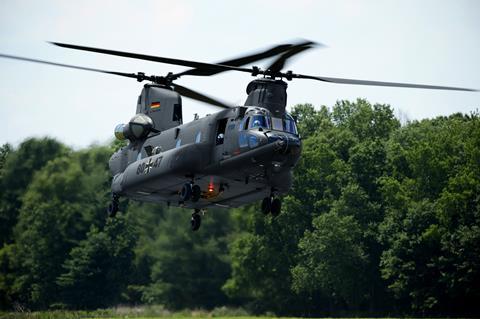 The revived contest will likely see the two previous contenders – the Boeing CH-47 Chinook and Sikorsky CH-53K – face off again.
Germany is likely to purchase the helicopters via the USA's Foreign Military Sales process.