Bell has secured a deal from the Czech Republic for a total of 12 military rotorcraft: eight UH-1Ys for utility missions and four AH-1Z attack helicopters.
To be acquired under the USA's Foreign Military Sales process, congressional approval of the deal has already been granted.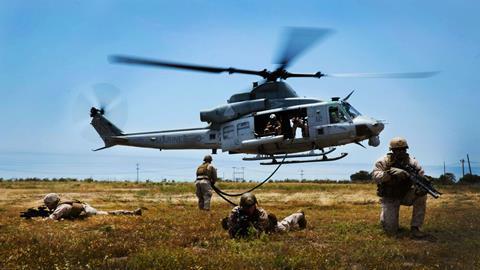 Prague has now accepted the terms of the Kc14.6 billion ($600 million) contract – which also includes weapons, spare parts and training – becoming the first export customer for the UH-1Y.
A letter of acceptance was signed between Czech defence minister Lubomir Metnar and US defence secretary Mark Esper on 12 December.
"We will obtain modern and combat proven machines, increase our capabilities and reduce our dependence on Russian-made equipment at the same time," states Metnar.
The country's current inventory includes 19 Mil Mi-17s and 15 Mi-24s; Prague indicated in September that it had selected the combined H-1 offer over the rival Sikorsky UH-60.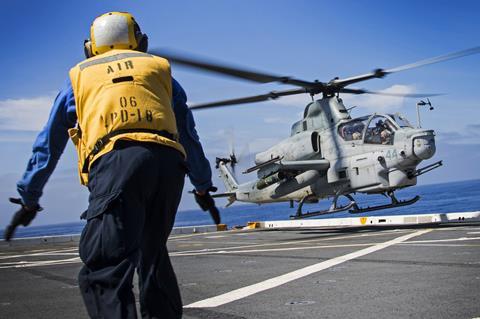 No details of the delivery timeframe were revealed, although the Czech Republic has previously given 2023 as its target for receipt of the first aircraft.
Both the Bell types are operated by the US Marine Corps, with the AH-1Z also selected by export customers Bahrain and Pakistan.
Separately, Bosnia-Herzegovina has signed a $38.5 million agreement for the acquisition of four Bell Huey II light-singles for utility operations.
The Huey II takes the cabin, engine and transmission from surplus UH-1s and combines it with dynamic and structural components from the commercial 212.
Additional reporting by Igor Bozinovski