Diehl Aerospace has secured a contract for the development, production and customer support of the new armament computer and its operating system for the Airbus Helicopters Tiger MkIII upgrade programme.
"The computer offers outstanding processing power and meets the highest requirements on the availability of the system," says Diehl Aerospace, a joint venture between Diehl Aviation and Thales.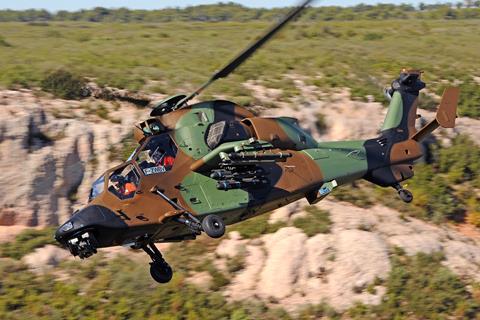 The Tiger Armament Computer (TAC) controls the helicopter's weapons system, including its gun, missiles, and rockets.
Users can install different software to introduce additional functions as needed.
"Europe's armed forces need powerful helicopters," says Florian Maier, chief executive of Diehl Aerospace.
"As this is more important than ever, I am proud that Diehl Aerospace contributes in equipping the Tiger MkIII with the best armament computer. I consider it exemplary how Airbus Helicopters and Diehl Aerospace prove European cooperation in such an important helicopter upgrade programme."
France and Spain are to modernise their in-service fleets of Tiger attack helicopters via the MkIII effort.