Airbus Helicopters has delivered the first five-bladed H145 to an Australian customer, the Western Australia Police Force.
The rotorcraft is the first of two examples ordered in July 2020.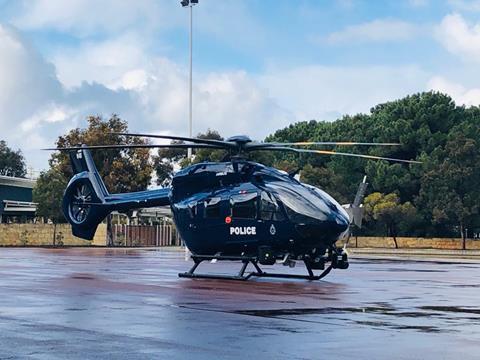 With the delivery, the Western Australia Police Force becomes the first operator of the five-bladed H145 in the southern hemisphere, says Airbus Helicopters.
"The H145 provides a significant capability uplift that will enable our people to enforce the law, prevent crime, and manage and coordinate emergencies like never before," says police commissioner Col Blanch.
"Seconds count when providing timely and quality responses to calls for help. The H145's enhanced technology gives it better take-off performance and the aircraft's ability to respond quickly and provide evidence quality, real-time tactical situational awareness to officers on the ground, will facilitate improved decision making and response."
Capabilities included with the H145 are single-pilot and instrument flight roles, as well as night vision.
The Western Australia Police Force's second H145 will arrive by the end of 2023.