Hindustan Aeronautics (HAL) and Safran have entered a workshare agreement to develop a new engine for the developmental 13t Indian Multi-Role Helicopter (IMRH) and its naval version, the Deck-Based Multi-Role Helicopter (DBMRH).
In addition to developing the IMRH's new engine, the two companies will jointly work on engines for other helicopters, they say.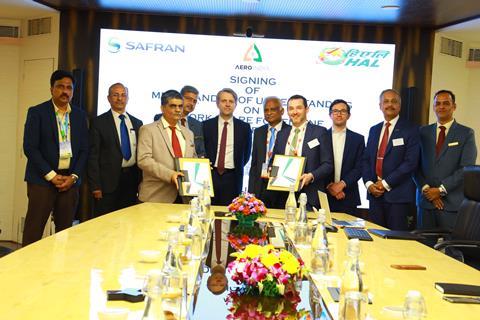 HAL will be involved in the design, development and production for some the engine's key components. The announcement follows a memorandum of understanding signed in July 2022.
"We are very proud to be associated with such an important programme of the Indian [Ministry of Defence] and very happy to once again support HAL, our partner for decades," says Safran Helicopter Engines chief executive Franck Saudo.
"While this programme will bring many advanced technologies to the Indian aerospace ecosystem and to HAL, it will also provide the Indian armed forces with state-of- the-art solutions."
The IMRH design has been frozen, and HAL awaits government clearance to move forward with the programme. Overall development costs are expected to exceed Rs150 billion ($1.9 billion), and HAL foresees a total requirement for 400 helicopters, mainly to replace aging Mil Mi-17s.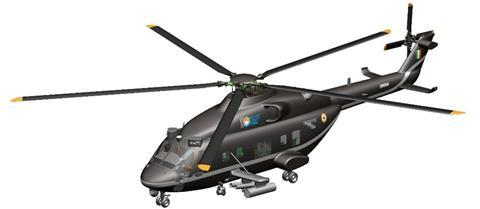 The type is expected to enter service in 2031. Initial prototypes of the IMRH will use engines that are 20% less powerful than the one to be developed by HAL and Safran.
"The joint development of a high power engine is a new milestone in HAL's ever-growing capabilities in the sector with a competent partner like Safran Helicopter Engines," says HAL chief financial officer Shri Ananthakrishnan.
"We are confident of making the engine meet the highly stringent and demanding requirements of Indian Defence customers."