Korea Aerospace Industries (KAI) has secured a W440 billion ($436 million) contract to develop an attack helicopter for the Republic of Korea Marine Corps.
Designed to support assault operations by the marines, the development contract follows four months of negotiations, according to South Korea's Defense Acquisition Program Administration (DAPA).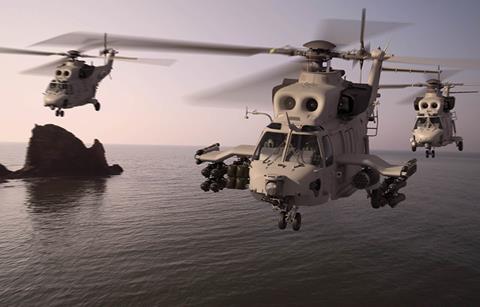 The helicopter, which will be based on the KUH-1 Surion, will enter service in the late 2020s, and DAPA indicates that 20 units will be procured.
KAI says that the development period for the helicopter will be 46 months, with three prototypes to be produced.
It notes that the marines already operate a variant of the Surion, the MUH-1 Marineon, and that basing the attack helicopter on the same platform will simplify logistics and training.
Both types will operate from South Korea's Dokdo-class amphibious assault ships.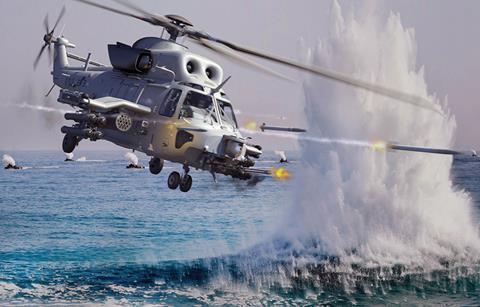 KAI indicates that the new attack variant will see the armament system of the developmental Light Armed Helicopter (LAH) integrated with the Surion platform. The LAH is based on the Airbus Helicopters H155.
Weapons will include a cannon, guided and unguided rockets, and an air-to-air missile capability.
DAPA's announcement appears to put paid to an effort by Bell to convince South Korea to acquire its AH-1Z Viper attack helicopter. In early September, the US company said it was in early discussions with DAPA for a package that could include technology transfer, local production, and local integration work.
In 2021, DAPA decided to develop a new attack helicopter for the marines based on the Surion. Local media reports, however, suggest that South Korean marines oppose the conversion of a large, lumbering transport into an attack helicopter, preferring a platform designed specifically for the attack mission.