Korea Aerospace Industries (KAI) has brought two helicopters to the Dubai air show, the first time it has taken rotorcraft to an industry gathering outside of South Korea.
The company is showing a KUH-1 Surion – rebadged 'KUHE001' for export – and a Light Attack Helicopter (LAH) in the static park. A Surion is also performing in the flying display.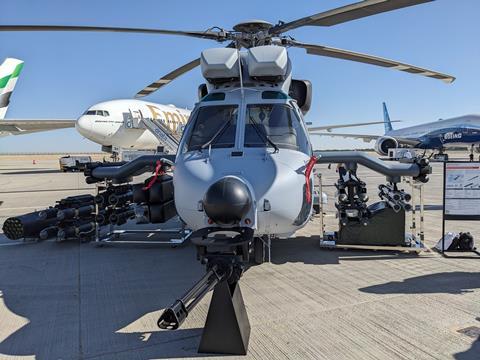 This is the international debut for both helicopters, which have been a feature of the Seoul ADEX defence show in recent years.
The Surion in the static park is also is shown with a mock-up of an external weapons package that includes ground-attack missiles and rockets.
JungMoo Yang, senior manager in KAI's rotorcraft business team, says there is significant interest in both types in the Middle East.
The company says it wants to highlight that the Surion can perform a number of missions, including the key utility and attack roles.
But the Surion has yet to secure overseas sales. In South Korea, the army operates the helicopter in the utility role, while the nation's marines operate the MUH-1 Marineon and will operate an attack variant in the future.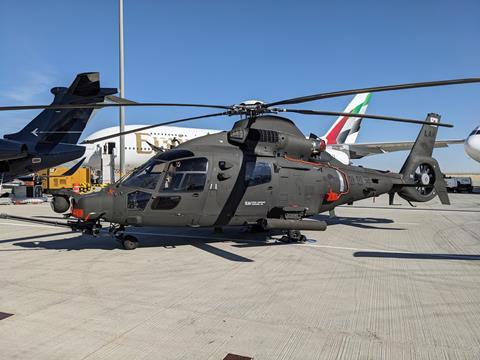 Several parapublic agencies in South Korea also operate versions of the Surion.
The smaller LAH is derived from the Airbus Helicopters H155 medium-twin. In August, the European airframer and KAI announced they would launch series production of the LAH with deliveries to the South Korean army to commence in 2024.
KAI has some experience doing business in the Middle East, with the Iraqi air force operating 24 T-50IQ advanced jet trainers.