MD Helicopters' new owners insist they can breathe new life into the company after completing the acquisition of the US rotorcraft manufacturer's assets on 15 August.
A consortium comprising long-term investors Bardin Hill, MBIA Insurance, and MB Global Partners now owns the Mesa, Arizona-based business and has appointed industry veteran Brad Pedersen as chief executive.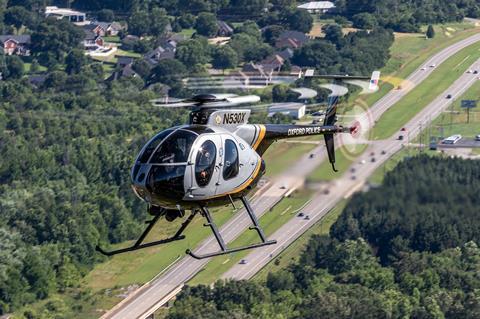 The acquisition ends a tumultuous recent period triggered by the 2018 bankruptcy of companies associated with former chief executive Lynn Tilton and her private equity firm Patriarch Partners, which previously owned MD Helicopters.
To facilitate the sale process, MD Helicopters Inc entered Chapter 11 bankruptcy protection in March, with its assets purchased by a new company, MD Helicopters LLC.
Pedersen – who started his career at MD predecessor Hughes Helicopters – believes the manufacturer can now begin building back its operation, which had been hamstrung by the wider bankruptcy process.
"There has been some reluctance on investment and other things, [but] now we have those constraints removed we can move forward," he says.
MD Helicopters' immediate priorities will be to improve customer support and aftersales, he says, "because I think that's been MD's biggest issue in the last several years", noting that "if customers can't get the parts, can't fly their aircraft, they are going to buy from somebody else".
Production continues of MD 500-series aircraft, with six or seven units currently on the assembly line, all for civil customers; Pedersen believes output can be increased to 15-20 helicopters in 2023. "We have an orderbook that's growing," he adds.
MD Helicopters continues to pursue sales of the armed MD 530F/G, particularly through the USA's Foreign Military Sales process, he adds. Previous export customers for the light-single include Afghanistan, Kenya, Libya and Malaysia.
However, no decision has been taken on whether to resume production of MD Helicopters' NOTAR-equipped MD 600- or 900-series helicopters. That would hinge on "a large enough order or large enough interest", says Pedersen.
He also does not rule out a potential sale of the NOTAR system, if it "makes sense" for customers and the company's owners, but stresses it is not currently on the agenda. "I don't want anybody to believe we are out there pedaling around trying to sell the NOTAR technology, because we're not."
In the meantime, MD Helicopters will consider "functional improvements" for the MD 530E/F models, which have "been a bit stagnant over the last couple of decades".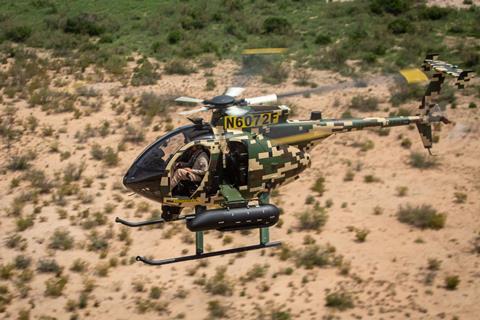 Although declining to specify the upgrades under consideration, Pedersen says they would focus on offering "more lift, more useful load… [and] lower operating costs" for customers.
Further out, electrification of the MD 530 is a possibility, he says: "I think our platform would be an excellent platform to put an electric motor and batteries on and demonstrate that." The addition of an autonomous flight-control system also presents "a great opportunity", he says, and would be a "logical step" for the MD 530's mission set.
However, Pedersen cautions: "Let's get the operation stabilised and then we can look at the future."
Despite the optimistic tone, MD Helicopters still faces a significant challenge to convince the market that it will be able to bounce back from adversity.
Acknowledging that rebuilding a business is "not easy", Pedersen highlights his experience in company turnarounds, adding: "But we aren't going to have to violate any laws of physics to do it.
"I don't see this as any different to any of the other companies that I've gone into lead and successfully grow. Most of the problems and most of the injuries, the wounds, are self-inflicted."
Steadying the business will be key, he argues: "Once you get the processes and things stabilised, then you can focus on the growth and new products and other things."
Pedersen sees MD Helicopters' niche as a low-cost alternative to the bigger rotorcraft manufacturers for police or utility operators that "don't have a lot of money" and are looking for an aircraft that is "very simple to operate".
"We are very, very affordable," he says. "And with the stability of coming out of bankruptcy, customers can feel confident that we are going to be here for a long, long time."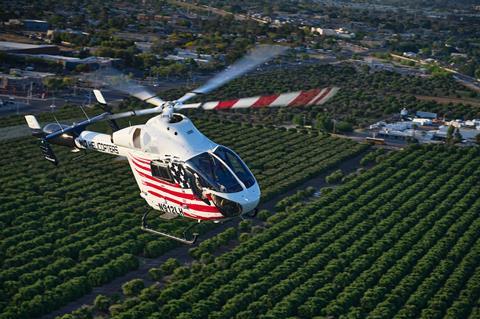 Dominic Perry is deputy editor of Flight International but also contributes extensively to flightglobal.com. Although specialising in the coverage of the helicopter industry, he has written on most topics in aerospace – be they commercial, defence or business aviation. In addition, there has been an increasing focus on the decarbonisation of the industry and zero-emission flight initiatives.
View full Profile