Australian charter operator Microflite Helicopter Services has ordered a single Airbus Helicopters H145, which will see it become the first Australian company to operate the five-bladed version of the 4t twin-engine type.
The company will use the new helicopter to support to support commercial, rescue and utility operations, says Airbus Helicopters. It did not provide financial details about the transaction or the delivery timeframe.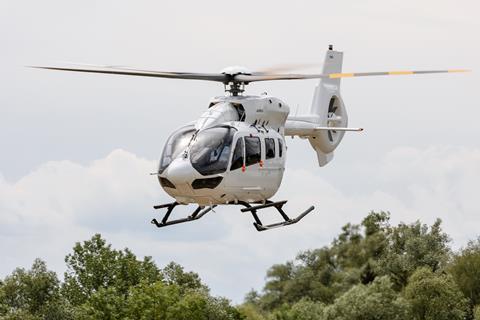 Microflite is Airbus Helicopter's largest civil customer in Australia, with 19 rotorcraft from the manufacturer including the H120, H125, H130, and H135. It also orders for two additional H130s.
Microflite's H125s and H130s are being retrofitted with Garmin touch screens display, and receiving crash resistant fuel systems, adds Airbus.
"Microflite is proud to be the first Australian commercial operator to introduce the new five-bladed H145 into our product portfolio," says Microflite chief executive Jonathan Booth.
"Having experienced the quality performance of Airbus' fleet of helicopters in our daily operations for many years, we are convinced that the H145 will be a perfect asset as we expand our utility and commercial operations,"
Microflite also provides maintenance and training for Airbus Helicopters rotorcraft.