Dublin-based Milestone Aviation has placed a firm order for six Airbus Helicopters H160s, as the airframer secures its first leasing customer for its new medium-twin.
Destined for a variety of missions including offshore transportation and emergency medical services, the initial helicopter under the Milestone contract is due to be delivered in 2023.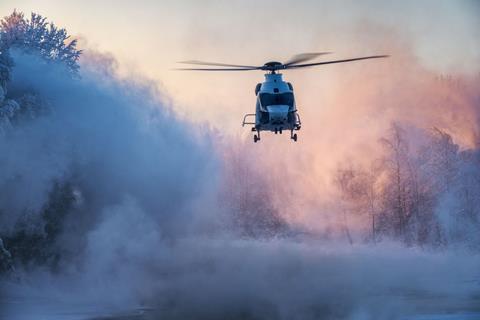 "Today's announcement will see us enhance our orderbook to include the H160 which we believe will be an important player in the market in the years ahead," says Pat Sheedy, Milestone chief executive.
Discussions between the lessor and potential customers are already under way, he says.
Milestone has an existing order in place for 28 examples of the larger H175, dating from an agreement signed in June 2015.
However, it is understood that the deal for the H160s replaces an undisclosed number of H175s, a further erosion of the backlog for the slow-selling super-medium.
European approval for the H160 was achieved in July and first delivery to an unnamed customer is due after US certification is obtained later this year.